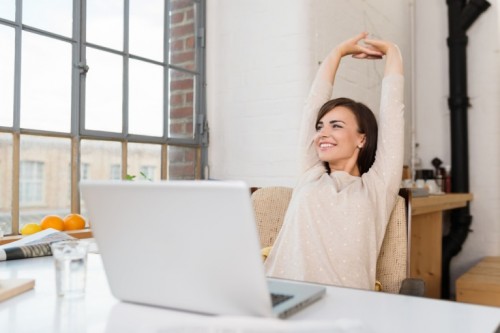 Humans tend to focus on either the here-and-now, or the immediate future. Planning for the long term or for scenarios which we don't see as likely (such as a bad accident or injury that stops us from being able to work) isn't something that tends to get a lot of consideration.
Sadly, many workers don't pay enough attention to the safety of their work practices — both those that affect their body and their mind. This can result in injuries and illnesses that cause people to take days, weeks, months, or even years off from work. Not being able to generate an income or only being able to earn a limited one can be a big financial blow and radically affect personal finance.
While many employees can receive compensation from their employer for injuries sustained on the job this isn't always the case, especially for those who work for themselves as sole traders or contractors.
It's important to be aware of the biggest risks associated with working life, plus ways to counter them, in order to avoid long periods of time spent without an income. Consider scheduling some comprehensive OH&S training or other safety services provided by professional employer organizations. For now, read on for some simple safety tips you can follow straight away.
Take Out Insurance
If you work for an employer and are hurt on the job, you can usually put in a personal injury claim for compensation. However, if you get sick or have an accident that doesn't involve your workplace, or if you are self employed, you could suddenly find yourself unable to work and to generate an income.
To protect your livelihood, consider taking out income protection insurance. This will give you a regular cash payment to replace at least some of your lost income if you can't work due to an illness or disability.
Utilize Holidays and Take Regular Breaks for Mental Health
It's not just your physical self that you should be taking care of. Your mental and emotional health is just as important and can easily be affected through too many hours spent at work, not enough breaks, and irregular holidays.
In order to stay fresh, motivated, happy and well, make sure that you take advantage of your annual vacation days and get totally away from the office and work during this time. (Yes, that does mean switching off emails and ignoring text messages or work calls that come in during your allocated time away!)
During the work day when you are "on the clock," also remember to take regular breaks to eat, stretch, exercise, and relax. This will help you to avoid burnout as well as injuries that stem from a lack of concentration or too many hours spent staring at a computer without a break.
Focus on Correct Posture, and Always Use Ergonomic Equipment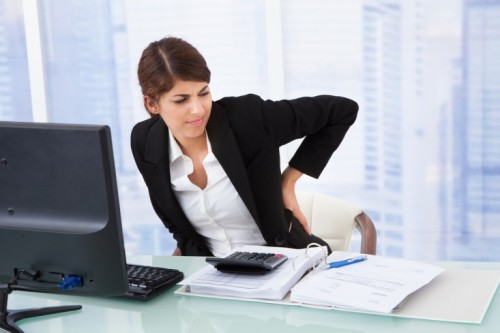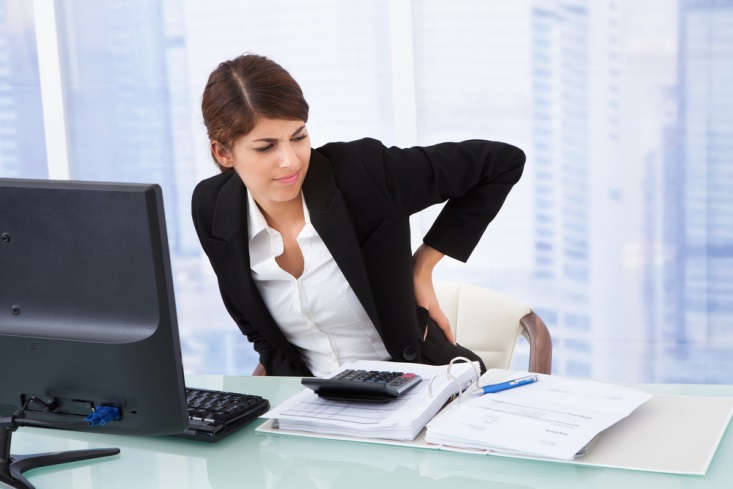 To avoid back and neck problems, as well as issues such as Repetitive Strain Injury, it's vital that you consistently have proper posture in the office. Rearrange work stations to keep regularly used items within reach, and utilize ergonomic equipment such as chairs, computer stands, mouse pads and specially-designed desks to help your body stay aligned.
Avoid stooping or twisting unnecessarily, and be very careful anytime you need to pick up heavy items. Whenever possible, take advantage of mechanical aids like forklifts or wheelbarrows, or alternatively ask for some help from a co-worker so you don't strain yourself.
Wear Protective Safety Gear
Another way to stay safe at work is to wear quality protective equipment and other aids. Items such as a hard hat, safety goggles, earplugs, earmuffs, gloves, and face mask can radically reduce your risk of injury, as well as long-term issues such as industrial deafness or lung problems caused by inhaling dust or other irritants.
In summer, or when working in any job that requires you to be outdoors in the sun for hours at a time, make sure that you always wear a hat, sunscreen, and sunglasses to protect your skin and eyes from sun exposure. You also need to stay hydrated, so drink plenty of water.
Be Careful When Dealing with Electricity
Anyone dealing with electricity or any type of powered item needs to be aware of the risks of doing so. While many people think only those who work in electrical trades are in danger of electrocution, in fact many accidents actually occur in office spaces and workshops due to unsafe work practices; damaged equipment; or frayed or faulty cords and plugs.