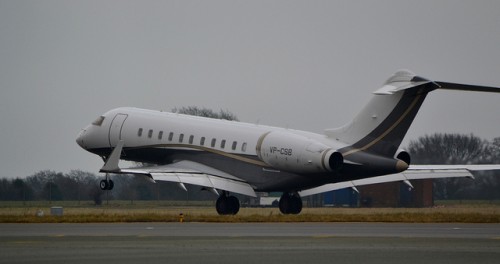 We live in challenging and contradictory times, particularly when attempting to pursue an entrepreneurial path. While technology has empowered the cultivation of small and independent businesses, for example, the economic climate has restricted funding options while making it extremely difficult for entrepreneurs to keep start-up costs and overheads down.
The discrepancies that exist between earnings growth and inflation highlight this issue, while revealing some of the day-to-day challenges that today's entrepreneurs must overcome if they are to be successful.
Reducing the Cost of Business Travel in 3, simple steps 
To put this into context, let's look at the example of business travel. An increasingly costly practice thanks to the rising cost of living, it is important that business-owners take proactive steps to reduce their expenses where possible.
Here are three ways in which this can be achieved: – 
1.Capitalise on the Falling Cost of Business Flights 
Last autumn, it was revealed that the price of an average, round-trip airline ticket fell to a four year low. There have been numerous triggers behind this trend, but the result is that economy flights have not been as cheap as they are now since the Great Recession.
What many people do not know is that this trend has also extended to business flights, which are falling at an even faster rate thanks to intense levels of competition between airlines and underlying market forces. With many, so-called budget airlines also actively looking to reduce the cost of business travel in order to appeal to a broader market, it is well worth comparing your options and seeking out affordable, commercial class trips as a way of making savings.
2.Partner with Corporate Travel Service Providers 
In the digital age, it is tempting to believe that traditional travel agencies are no longer capable of delivering the best savings. This is not entirely true, however, particularly in the corporate sector where service providers like Reed and Mackay can leverage their expertise to identify the most cost-effective flights and accommodation options.
Remember, service providers such as this have existing and fruitful relationships with the leading airlines and hotels, enabling them to access prices and offers that are simply inaccessible to the average customer. This can be leveraged to ensure that your business pays as little as possible on international travel, and this is something of a Godsend in the modern age.
3.Make sure that you Collect Rewards 
Of course, you can also take an independent approach to ensuring that the cost of business travel is minimised over time. One of the best cost-cutting methods is to participate in frequent flyer mile and loyalty schemes, which are often hosted through airlines or independent credit card providers.
These initiatives offer rewards for every pound that you spend, usually in the form of points that can be exchanged for prizes, rewards and discounted travel. So over time, you can gradually reduce the cost of business travel and benefit from potentially huge financial savings.