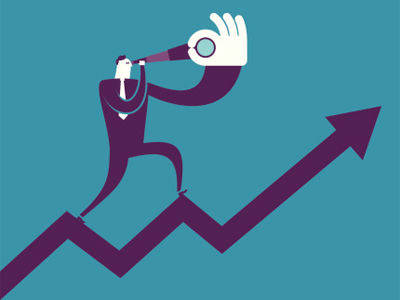 Running a business is not an easy task; one of the biggest challenges is managing the budget you have in place. If you have targeted your budget to different areas of your business, you need to make sure that you stick to your planning effectively. Sometimes, it's hard to remain motivated when sticking to budget restraints, but it can be done.
The aim of this article is to take a look at ways of motivating yourself when you are working to a targeted budget, including getting the planning right in the first place and taking some time out to listen to inspirational speakers. Hopefully, the advice we give is useful in helping you find and retain your motivation.
The benefits of listening to an inspirational speaker
You may be surprised at just how much benefit you can get from listening to an inspirational speaker. They use their own experience to help inspire those who listen to remain motivated and meet their goals. Look out for events you can attend; especially those which may be especially relevant to you, in terms of budget management or business growth.
If you employ staff in your business, it may be a good idea to hold an event and hire an inspirational speaker. If you do this then everyone can benefit.
Why careful planning makes life easier
One of the best ways to make sure you stay motivated when managing a targeted budget is to ensure that it's planned well in the first place. If you do not have a well-planned budget, you are likely to become frustrated along the way. If this happens, you will find it difficult to remain motivated.
Business budget planning takes time, so do not rush it.  You need to do your research. See how other businesses in the same arena use their budgets. Look at the statistical information for your target market and see how buoyant it is. Having an idea of what your revenue will be is very useful when you are planning your budget. If you are targeting your budget you need to research areas such as marketing, so that you know you are allocating sufficient funds to them. Do not forget to always factor in some wiggle room; so that you can deal with the unexpected.
Setting yourself goals and creating rewards
If you are having to manage a targeted budget you should set yourself goals to meet; for instance securing a certain number of leads from your website, as as result of spending from your marketing budget. Make sure that the goals you set are realistic, but that they are stretching enough to mean something when you achieve them. Doing this helps you to remain motivated to achieve the goals you have set, no matter how hard it gets along the way.
You may want to reward yourself with something of a personal nature when you meet your goals; such as some downtime to visit a favourite restaurant. You may also want to consider business related rewards for your employees when goals are met. After all, having a motivated workforce helps you to remain motivated.
Hopefully, we have shown you ways that you can improve and retain your motivation, while managing a targeted budget for your business.