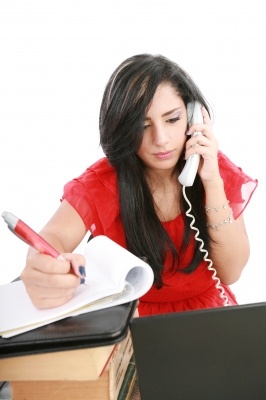 It's no surprise that saving money is a common discussion topic these days but more often than not, the smaller things are overlooked. If you are using your home phone a lot, then it may be worthwhile to take some advice on how to cut down your bills. This article will outline some of the more successful ways in which you can save money in this criteria.
Call your current provider
First things first, call your current provider and make sure they are giving you the best deal they have. A lot of companies will not do you the courtesy of notifying you when they change their pricing. I have found that bringing up the "I'm looking to change providers" card generally spurs the company on to offer you a bit of a discount. Even if it doesn't work, there's no harm in trying right? After all, you're only trying to save yourself some earnings.
Bundles
For the sake of this article, I am going to assume you have broadband. Most people do. To have broadband, a phone line is required. However, the company providing you your home phone and broadband can be completely different. I used to have two different providers which in hindsight was a mistake. Most companies, like BT, supply both phone and broadband, often creating "super saving bundles" that really do save you a super amount of money. If you are currently getting your broadband and phone from two different providers, I urge you to discover which one of those companies can give you the best deal for both.
Make use of your mobile phone
Today, phone bundles are extremely lenient when it comes to the amount of phone minutes you have. I know for a fact that I use a fraction of my monthly allocated minutes and have been trying to utilize it more instead of the home phone. If you are calling businesses then the likelihood is that it's going to charge you on addition to your mobile contract, but let's say you are just wanting to catch up with a family member then your mobile is a perfect alternative to your landline. The only slight drawback with this comes down to signal reception. I'm with EE and luckily for me I get signal when I'm at my home, but for a lot of people, their phones lose reception in their house. Home phone landlines are reliable.
VoIP
Voice over Internet Protocol is quite a new form of technology and ultimately allows you to make phone calls via your broadband connection. Through your broadband, you can purchase monthly plans (that usually work out cheaper than generic phone schemes) that do the exact same thing as a regular home phone. This can really help you out if you are trying to cut down on expenditure. Just keep in mind that the voice quality may not always be as good as a landline, and using the phone will take up bandwidth (so if you have a slow connection, it is not advised).
These four techniques should be able to lower the cost of your home phone. You can even put more than one to the test. For instance, search for a bundle but still keep using your mobile phone as often as possible. Once you have sorted your home phone out, you can then begin to search for other areas to save money.
Neal Bricker is an expert on money saving methods and recommends Income Support as a starting point to find out what you are entitled to.
Image courtesy from freedigitalphotos.net