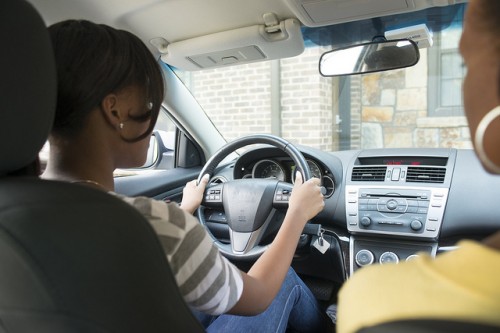 Having a suitable car insurance policy is a wise option, but one that adds to the expense of driving. The intriguing thing to note is that premiums can vary depending on several factors. Make sure you read the car insurance plan at the renewal time to make sure it covers most of your needs. If you want the auto insurance plan, you will have to pay a hefty price for it. However, there are still many ways through which you can get a price cut on the total insurance plan. Following is a list of a few ways that can help in saving money on auto insurance:
1. Compare Insurance Costs Before Buying a Car
Keep in mind, auto insurance premiums are based on the total price of the car, its maintenance costs and the chances of it getting stolen. However, most insurers provide discounts for features that reduce the risk of a car getting stolen or personal injuries. When you're deciding to buy a new or a used car, it is essential to calculate the insurance amount you will have to pay for every car. To begin, you can check the safety rankings of every car model with the insurance institute.
2. Reduce Additional Insurance On Your Old Car
If the value of your old car is ten times less than the amount of premium, paying for collision or comprehensive coverage won't be a wise option. To check if this is true, you need to calculate the value of your car. There are several websites on the internet that calculates the value of a car for free. All you need to know is the model number, the date of buying and the number of years you've used it for. Once you provide all the information needed, the process will take seconds and give you the value of your vehicle.
3. Maintain a Good Credit History
People with a good credit history are obliged to several benefits and a lower insurance cost is one of them. There is enough research, which proves that people with a good credit history are eligible for several benefits. To be sure about your good credit account, it is essential for you to make your monthly payments on time and check records frequently. If you are skeptical about an auto insurance policy, you can get a car insurance binder to stay on the safe side. Good credit history is essential when you're applying for a new car, loan or any other facility.
4. Ask About Group Insurance
You must know, there are several drivers who are eligible for a group plan that they get from the employers. Such plans are mostly issued by reputable insurance agencies, alumni groups, and prominent businesses. Check with your affiliated organization to know if you are eligible for any discount on a group insurance plan. Such plans also provide several other discounts such as yearly discounts, free monthly maintenance and sometimes a layoff from insurance payment for over a year.