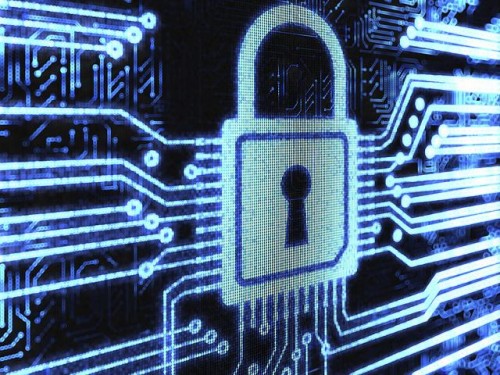 Image credit: Semino1e via Flickr Free Use Photos https://www.flickr.com/photos/[email protected]/7722078246/
Online or web security is a must for every organization or business that connects to the Internet. Nowadays, threats have proliferated and are getting more aggressive. It only makes sense investing on online security solutions to protect business or organizational information and systems. Reliable online security tools or services suitable for enterprise needs, unfortunately, are rarely free.
Before proceeding with the main discussion points, though, it's important to emphasize that savings here does not only mean the savings obtained by paying less for an online security solution. Savings can also mean the avoidance of costly data breaches and system disruptions caused by online attacks.
Savings, hence, can be achieved through the following ways:
Investing in Internet Security Solutions
Internet security solutions are not limited to using the best antivirus software programs available. There may also be a need for firewalls and anonymizers in some cases. Spyware and malware scanners can also be useful. The concept of "prevention is better than cure" does not only apply to medicine. It also works in the field of enterprise IT. It's always better to prevent a problem from happening rather than to deal with the consequences of a threat that has successfully infected a system.
The cost of fixing things will always be bigger than the cost of setting up preventive measures. This is like spending money to save money. Adopt a mindset of treating cyberattacks as the norm. Think of what happens when they will happen and not if they happen. Security should always be a top spending priority for enterprise IT budgets.
Assessing Real Risks, Avoiding Panic or Impulsive Buying
While it is important to invest in Internet security solutions, you just can't jump on what is being offered to you or what you are told are necessary. You have to carefully assess the real risks your business is exposed to. Likewise, you have to carefully choose your options. There are solutions that already provide everything you need, from the virus prevention and scanning functions to anonymizers and spam filters. If you panic buy or impulsively spend on Internet protection tools, you may end up getting redundant solutions which may only overburden your system.
Opting for Open Source or Reliable and Regularly Updated Solutions
There are many open source Internet protection tools that can be considered reliable enough. If you can find one that suits your needs, don't hesitate to give it a try. Just be sure that it is indeed effective and that there are many other users who rely on such an open source solution. Having many users likely guarantees regular updating and a big enough community of users who can help you in cases when you encounter bugs or errors.
Choosing Commercial Security Solutions Wisely
If you have already decided to use a commercial security solution, you need to carefully examine them for cost-effectiveness. Obviously, you have to go for the one that offers adequate levels of security without the high price. There is a need to do comparisons involving the prices, features, and perceived dependability. Ask for recommendations from experienced users of web security solutions.
Not Completely Relying on a Security Solution and Educating Everyone in the Organization about Internet Security
Even if you have already decided to invest on an Internet security system, it is important to never put your full trust on it. You can't be too laxed simply because you already have a good system with firewall, anti-malware, anti-spyware, and anonymizer functions. Don't let just any employee access everything in your network. Don't put network control in the hands of just one official. It may even be necessary to come up with a system that would disable USB ports in workplace computers to prevent anyone from carelessly introducing files laced with malware or dangerous applications.
It is also very important to properly acquaint everyone in the enterprise with the ins and outs of Internet protection. Effective protection tools will not be as effective when used by those who don't know how to make the most out of them. These tools can't be effective in the absence of established IT security policies.
Online security is something that should be taken seriously. However, this does not mean that you can't think of trying to lower the costs associated with it. You can save on online security by choosing the right security solutions and by adopting best practices and solid policies for IT security.