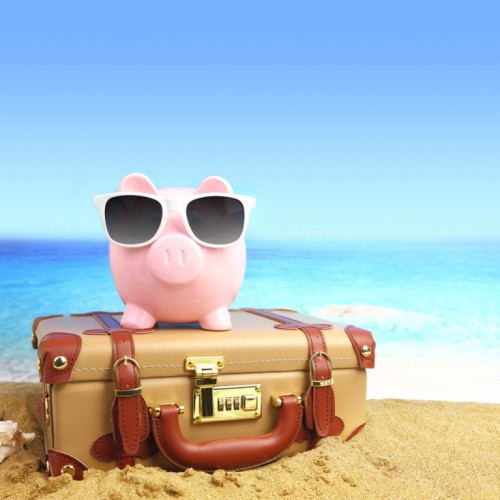 Most people would like to head out on vacation a little more often than they currently do. Unfortunately, vacations can be quite costly, meaning that some people have to vacation at home, when they really want to be out on the road.
Outdoorsy, an RV rental marketplace recommends that you re-think how you spend your vacation, as it could be costing you more than it really needs to.
But how can you save money on your vacation? we're going to take a look at this now:
1 – Save Money By Staying In This Country
Going abroad can be a lot of fun, but the costs can mount up too. There is a great big world out there, but did you know you could have just as much fun if you stay in this country?
Many people go abroad every year, but they often fail to visit the incredible destinations that are virtually on their doorstep. You could potentially save hundreds if not thousands of dollars by staying in the USA.
2 – Think About Traveling Out Of Season
Travel companies often charge higher rates if you travel during the summer season. You can, in fact, save quite a bit of cash if you travel in the spring, fall, or winter.
If you choose to travel out of season, the locations you visit are likely to be a little quieter than they are during the summer. This could potentially mean you have a lot more privacy, and the queues at various attractions won't quite be as long.
3 – Be Prepared To Spend Less On A Hotel
It would be nice to stay in a glamorous hotel every time you go away, but you could spend a lot less money on a perfectly nice room.
Some hotels bump up their prices because they know people will be willing to pay extra for the special suite, but a regular suite may not be very different.
Take a look at every hotel's website and more specifically the photographs of their rooms. If a regular suite is perfectly nice, why not opt for that, and save yourself some money?
4 – Cook More Meals From Scratch
Eating out when on vacation can add that special touch to your time away, however, the cost can mount up.
Before you head off on vacation, why not consider cooking more meals from scratch? Think about what facilities you'll need in order to cook while you're away, and of course, the groceries you'll need to buy.
5 – Reduce The Number Of Souvenirs You Buy 
No matter where you travel, or what you do, there is usually a gift shop nearby, trying to tempt you to part with your cash. Gifts shops often sell very appealing products that are hard to resist, but resist you must!
Reduce the number of souvenirs you buy, and save yourself at least $10 each time. Your wallet will feel much better for it!
As you can see, saving money on your vacation is achievable. Think about where you usually spend your money, and how. Make those much-needed changes using the above tips, so that you don't end up over-spending.