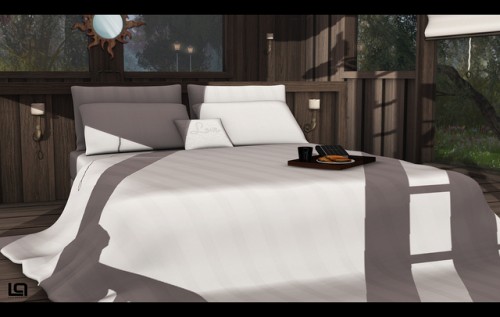 Whether it's your fifth time moving this year, or you've just moved out of your parent's home, looking at the empty shell of an apartment or house and wondering how the hell you're going to make it look homely on your limited budget is always slightly daunting. In this article, we'll go over some of the easy ways you can save money while furnishing your home.
Re-Use and Re-Purpose
The greatest way to save money when furnishing your home is to simply not spend any at all. By re-using old furniture from a previous abode, you save yourself a lot of time, money and energy. Many people want to start afresh once they are moved into a new home and opt to buy a completely new set of furniture, but with a fresh coat of paint or some new upholstery, you can make your old furniture new again, and save money while you're at it.
Learn to Upcycle
Upcycling is the art of converting old, unwanted or discarded materials into something practical, useful and beautiful for your home. There are reams of tutorials on sites such as Pinterest that can teach you how to upcycle practically everything, from turning an empty bottle of Jack Daniels into a soap dispenser, or using old keys to create little hooks for your new ones. Not only does upcycling save you money, but it gives you an opportunity to be creative and help save the planet a little bit.
Utilize Craigslist
It can be tempting to run straight to the nearest Ikea when searching for new home furniture but resist the urge and instead turn to the much cheaper option, Craigslist. Sites like Craigslist and eBay are choc full of people wanting to get rid of their old furniture and with a little searching, you should be able to find the perfect pieces for your home. What's more, you can now search Craigslist by state, to make sure you won't have to travel to far to get your new furnishings, which hopefully won't need an instruction manual just to set up.
Get Help from Family and Friends
You might be surprised how much old junk and unwanted furniture your friends and family have lying around. Send out some feelers and start mentioning that you are looking for new furniture for your home, and you will probably find that at least a few of your friends or relatives have some old furniture or drapes that you can spruce up to suit your new home.
Less Is More
Moving and furnishing on a budget is the perfect time to start embracing minimalism, otherwise known as a way of life that values living with less. If this sounds somewhat lacklustre, don't be put off, many people have found great freedom and joy in living with less, and have saved a lot of money at the same time. There's no better time to start throwing away old unnecessary items than when moving, so it might be time to start asking yourself whether you really need two coffee tables.