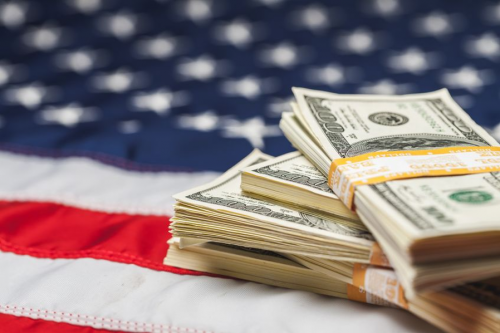 There are many reasons why someone would need to transfer money out of the USA. One person might be financially supporting their relatives living in a poorer country, while another person might be buying property. Businesses of all shapes and sizes also need to partake in international money transfers to pay suppliers or employees working remotely.
Regardless of the underlying reason, one factor in international money transfers remains consistent: everyone wants the cheapest and most convenient option — especially for online transactions. Fortunately, the money transfer companies list for the USA is plentiful.
Money Saving Tip 1: Avoid Bank Money Transfer
Not too long ago, bank money transfers were the only option available to anyone looking to send an international money transfer. The process itself is quite inconvenient.
A customer walks into a bank, waits in line, explains to the teller where the money is going, and they may even ask unnecessary questions. Perhaps they are given a complimentary cup of stale coffee and receive a half-smile from the manager.
Banks are also known for throwing in hidden fees that customers most likely realize they are paying for. Most notably, this is done when the bank helps itself to a generous spread or surcharge on the foreign exchange rate.
Defenders of the antiquated bank process argue it might amount to a few extra dollars on a relatively small transaction and represents the cost of doing business.
But this argument no longer holds true as online money transfer platforms that are a fraction of the size compared to a global bank can conduct a money transfer at a lower cost.
No wonder Wall Street banks earn tens of billions if not hundreds of billions of dollars a year.
It shouldn't be that way. Tens of billions of dollars are sent annually from the U.S. to other countries so the market is certainly large enough for small disruptive companies to win over clients from big banks.
Money Saving Tip 2: PayPal Might Be Worse Than A Bank
PayPal rose to dominance by acting as the exclusive payment processor for eBay transactions. Today, the $175 billion valued and Nasdaq stock exchange-listed behemoth is anything but a cheap money transfer provider.
What might have started off as a platform for the "little guy" to sell their unwanted $20 figurine has turned into a profit-generating machine. In fact, the cost structure could end up being costlier than banks. PayPal's international money transfer will set the customer back 4.4% of the transaction amount and a fixed fee if they use a credit or debit card.
No wonder Paypal reported an operating income of $2.7 billion in 2019, up 24% from the prior year.
Money Saving Tip 3: Embrace Online Transfer Companies
The beauty of online money transfer services is there are so many choices available. Customers have the ability to shop around from the comfort of their homes to find the best cheap money transfer service that suits their needs.
The best tip to get started is to request a free quote from each provider. This can be done through the online platform or through a phone call where some people have seen success in negotiating a slightly better rate, especially for large amounts.
Many online transfer platforms allow their users to transfer money on their own terms through limit orders. Foreign exchange markets can experience periods of volatility ranging in the days or weeks or even months. So, anyone that can hold off on a transaction for a set amount of time merely inputs the exchange rate they are willing to accept.
The transfer order will remain "pending" until the foreign exchange market matches the user's conditions. But anyone that doesn't have the luxury of time can always transfer funds using the "market rate" which represents the best available price at the moment.
Money Saving Tip 4: Understand Advanced Features For Big Transactions
Forward contracts sound like a complex money transfer tool reserved exclusively to large banks or hedge funds. Perhaps this was the case at the start of the century, but this is no longer the case in the 2020s.
Suppose a person in the U.S. is interested in buying a foreign house in Europe. While the wealthiest individuals are likely to consider villas in Italy or France, people of average wealth might want to buy an investment property in Portugal or Spain. They can collect rent from tenants or list the property on vacation sites like Airbnb.
The foreign property buying process is lengthy and the COVID-19 pandemic and its aftermath could slow down the process even further. But savvy people looking to take advantage of the U.S. dollar strength know how to hedge the property costs through a forward contract.
A forward contract shields a foreign property buyer from future currency fluctuations. The process is straightforward: the user enters into a contract with a counterparty to buy a currency, such as the euro or British pound, at a future date and at a pre-agreed exchange rate.
These types of transactions are designed to not only save people money from unfavorable currency moves but to avoid sleepless nights worrying that a dream property is no longer affordable because of foreign exchange movements.
Bottom Line: Do Your Homework
Many consumers chose not to do their homework and spend time researching the plethora of options available to them. In many cases, a few hours of research can result in hundreds of dollars of savings over time.
Everyone owes it to themselves to look out for their own financial interest and find the options that result in more money in their pockets.