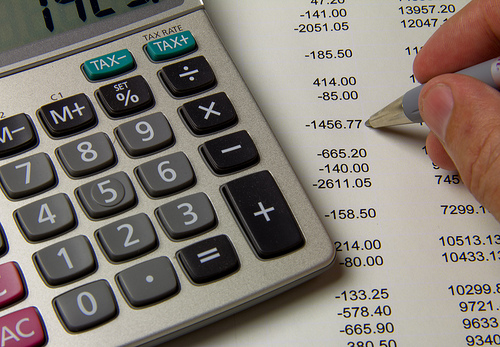 Whether they are studying business or not, an increasing number of students are starting small businesses while they complete their studies. Doing so is an excellent way of gaining some real-world experience at running a small business, while also reinforcing a number of skills that are useful to students. For example, managing a small business at the same time as pursuing a degree requires that students learn to manage their own time and juggle multiple tasks simultaneously. Running a business also comes with a steep learning curve, and so students will need to be proficient at adapting to new situations and learning how to accomplish new objectives.
Another aspect of running a business which is useful to students is learning to manage finances efficiently. Both students and small business owners often find themselves needing to make tough decisions about money, in fact many students found small businesses as a means of funding their studies. Taking on both roles at once will force students to learn how to best manage the money that they have and make it stretch as far as possible. Below are some top tips for saving your small business money; these tips will be useful whether you are also a student or not, but are offered with particular consideration for those who are pursuing their business venture alongside other commitments.
Build Relationships with Other Businesses and Entrepreneurs
Building business to business relationships is just as important as building good relationships with your clients and customers. Networking with other businesses and entrepreneurs is the fastest way of expanding your contacts list and meeting other people who can help you to grow your business. By taking advantages of services such as theemailfinder.co, you can quickly identify opportunities to expand your business to business contacts.
Get Creative with Advertising
For most businesses, advertising and marketing costs represent a significant expenditure and, while necessary in order to allow a business to grow and develop, they undeniably eat into profits. Therefore, any way that a business, particularly a small one operating on razor thin profit margins, can reduce the costs of advertising, while still using it effectively, should be pursued.
Marketing used to be a simple game of numbers, the more a business could invest, the bigger the return they would see in the form of increased sales. Now however, it is the more creative marketing ideas which produce the best results. Social media is an effective advertising platform, and it is worth researching viral marketing campaigns for inspiration.
Budget
Whether you are managing your own personal finances, or the finances of a business, budgeting is a very powerful tool. Work out exactly how much money you are making and how much you need to spend each month. From here you can begin to make more detailed spending plans and get a much firmer grasp on what you can and can't afford.
Running a small business is a fantastic way to develop a number of skills. It will force you to learn how to manage your own time effectively, while also teaching you about the importance of good financial practices and careful planning.