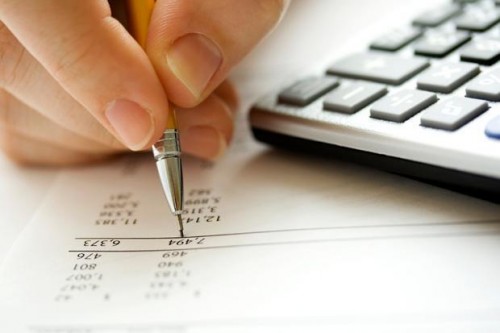 There are a huge number of insurances and protections available for virtually every behaviour in life, and the costs can soon mount up. It's worth doing plenty of research if looking for personal insurance – and taking heed of these tips:
Install security measures
House and content insurance premiums will drop if your home is not burgled, flooded, or damaged, and the items inside are well looked after. Be careful when buying – sites such as police.uk can check your specific area for crime – and then install as many locks, motion sensor lights and security cameras as are needed.
If your contents are particularly precious don't leave them out on display, and keep them away from young children.
Drive carefully
Your motor insurance is also determined by a number of factors, such as the make of car, the locations in which it is parked, and the manner in which it is driven. Accidents and damage will drive up premiums, even if they aren't your fault.
There are multiple ways of saving money: research which cars demand cheaper premiums; install every security measure you can think of; shop around; drive sparingly; take an advanced driving test; consider telematics insurance (an in-car black box which monitors driving habits); research which cars are cheaper to insure; and have a child. A whole batch of other possible methods can be found here.
Look after yourself
Life insurance premiums are based on several factors, including current health and habits. Lying will not help – a chain smoker who lies on their insurance form but then dies of chronic emphysema will leave behind an invalid policy that will almost certainly be thrown out by the company.
If you can quit tobacco then so much the better, but you need to be nicotine-free for a year before describing yourself as a non-smoker. Your hobbies and occupation may also bump up the costs, for both your own health insurance and protecting associated equipment, so consider swapping deep sea diving and lion taming for accountancy and cribbage to knock them down again or eliminate them altogether.
Check the types
There are a huge number of different life insurances, and some really don't apply to everyone. Whole of life Insurance covers inheritance tax in the event of someone dying and leaving a large estate – so it is pointless taking this if it does not apply.
Other debts
A common rule of thumb for the value of your life insurance cover is 10 times the main breadwinner's income. That might be necessary for your dependents to maintain their lifestyle in the event of your death, but you might be able to help yourself by shuffling money around.
Pay off credit cards and loans, and save some in an ISA or high-interest fund for any likely spends in the future such as university fees or a car for your youngsters. Those costs will then not need to be spent later, meaning that they can be snipped off the cost of insurance cover – and leading to cheaper premiums.
Travel
It's a case of the safer the better when it comes to travel insurance, as with hobbies and occupations. Certain holidays or expeditions such as skiing and high-altitude treks may need extra insurance, but it's worth paying, as 'normal' travel insurance may not cover you in the event of an accident. One last tip; if you do a lot of travelling one annual fee may turn out cheaper than multiple, smaller premiums.