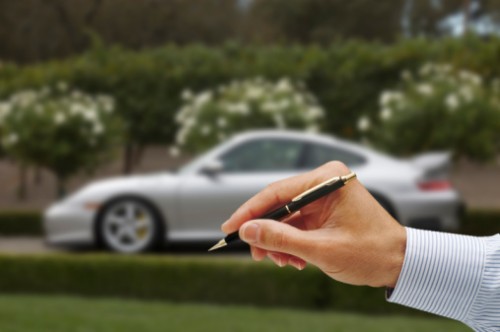 With the average price of a new car in the UK upwards of £25,000, you need to raise quite a bit of cash before even thinking about driving off the forecourt. Happily there are some steps you can take to reduce the cost of what is likely to be the most expensive item you'll buy after a house.
Identify the car you want
Before you do anything, make sure you know what you're looking for and what you expect to pay for it. Looking for a Mazda? Then check the Mazda listings at Jennings  so you've got a reasonable idea of the going rate. Consumer advice website Which.co.uk suggests taking a few test drives and even going so far as knowing what trim level you want. Flexibility here will net you greater savings, however.
Figure out your financing
Without the cash up front, you'll need to sort out some kind of finance deal. With a decent credit history, your best bet is to look for a competitive personal loan and shop around for those with the lowest APR.
Think about HP
Hire purchase plans are usually offered by car dealerships. These spread the financial load across one to five years, but often require a ten per cent deposit. You might find that the interest is negotiable, in which case you can put the haggling skills outlined on MoneyAdviceService.org to good use.
Time your purchase
Most car dealers work on a commission basis, and that commission is totted up on a quarterly basis. Therefore, if you visit a showroom towards the end of any quarter, especially if it's one of the traditionally quieter ones, you might find a sales person is more likely to give you a better deal in order to encourage you to buy and bump up their personal sales tally.
Spot special offers
If you're not too bothered about what kind of car you end up driving out of the showroom, you might save yourself yet more cash. When a dealer wants to move stock of a particular model on, you'll often see reduced prices and better finance deals, such as three or five year interest-free plans.
Avoid personal contract plans if possible
Although a good bet if all else fails, the high deposit of a personal contract plan (at least ten per cent) and the higher interest payments can mean that you end up paying significantly more in the long run. At the end of your plan you can choose to hand the car back and pay nothing, or pay the difference between the sale price and the resale figure and keep it.
Look for an online broker
The disadvantage here is that you won't get the opportunity to see or test-drive a car before buying it. But on the upside, an online broker's lower overheads mean you could drive away a new car for far less than one bought from a showroom. If you'd still rather see a car first, you can at least make a note of the online broker's price and use it as a benchmark for negotiation.