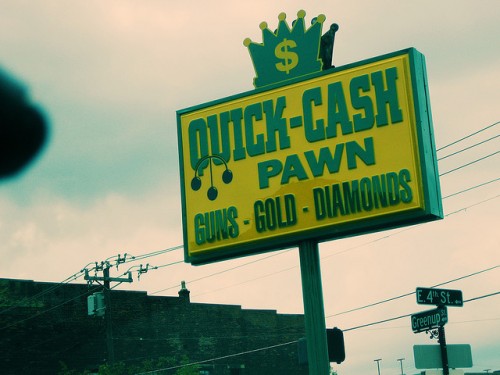 Managing a household can be pricey from time to time, and now and then things can get away from you. Whether you have a sudden home emergency or an unexpected medical issue, there are times when you'll need some cash right away. When that happens it might become necessary to sell some possessions so that you can make ends meet and prevent financial ruin. It's never an easy decision to decide what to keep and what to sell, but in many cases, selling your car is a good way to raise some fast money, especially if you don't use it any longer or have an extra one parked in your driveway. Taking the right steps can help you get the most for your vehicle.
Pricing Your Car
One of the most important things when selling a car is to determine how much you want to ask for it, advises Edmunds. This encourages car sellers to investigate the market and see what similar cars are selling for. That way they can choose a competitive price without having to sacrifice or pricing so high that no one is interested. You can also check with expert car dealers to see what your vehicle is worth.
An online appraisal tool is another great resource for figuring out exactly what your car is worth, based on mileage, extra, paint color and interior. Compile all your information and decide on the price that you are willing to accept for your car based on its perks and drawbacks. Once you've arrived at a price, consider going just a bit higher so you have some room to negotiate without having to give up some much needed cash.
Next, you're going to need to gather some information regarding your car, says Kelley's Blue Book. That includes all the service records, the title to your vehicle and all sales paperwork. This proves that you own the car and legally authorized to sell it. You will give this information to the buyer when the deal is complete. Consider keeping it in a file folder so that you can grab it quickly anytime someone wants to see the car.
Getting Your Car Ready to Sell
If you're up for the challenge, you can now prepare your car for sale. That includes a full detail job. You want both the inside and outside of your car to look as clean and new as possible so that it appeals to potential buyers. Wash, vacuum, wax and buff your car so that it draws the eye and looks like the used car someone wants to buy. You might also consider getting a vehicle history report you can give to buyers so they can be assured that your car is what you are presenting it as. If you need help with this process, experts like the ones at www.webuycars.com can help you price your car for a quick sale.
Now you're ready to advertise. You can do this in newspaper listings, online sales sites or even your social networking community. In no time, you'll have a handful of quick cash that you can use to keep your head afloat during a trying financial time.