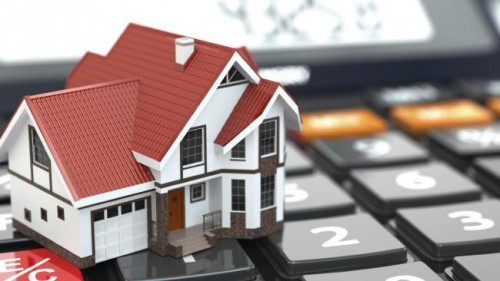 When selling, you want the best price as fast as possible, with the least investment on your part. But there are usually some costs and effort in reaching that goal. Fortunately, there are also many easy, inexpensive, and even DIY ways to prep and sell a home fast.
Hiring a Real Estate Agent Will Save You Money
The main place not to cut costs? Your realtor. It might seem like saving money not to pay that commission, but statistics show that realtors sell houses faster and for significantly more money than sellers who go at it alone. Find a top agent with a successful track record in your area: she is worth it.
Your realtor can advise you on cutting costs. For example, Realtor Magazine lists seven must-tackle problem areas, whatever the cost: wiring, exterior/ground drainage, roof, foundation, upkeep, plumbing, and HVAC. These repairs can range from quite minor to major, and your agent's expertise can guide you. He can also, based on the market, help you prioritize what to fix, and what could be rolled into the sale.
A "Wow" First Impression Is What Gets a House Sold Fast
People buy with their emotions, so get them to imagine themselves living there. Win them over with easy, low-cost changes that make your house stand out.
Cheap curb appeal checklist:
— Remove yard clutter, yours or nature's.
— Make the path to the entrance pristine. The door might want colorful paint or pretty potted plants.
— Wash windows and/or exterior, and touch up peeling paint.
— Trim bushes, especially any blocking light into windows.
— Clean or replace outdoor lighting fixtures for safety and style.
— Mow the lawn (diagonal lines make it look bigger!) and weed the beds.
— Plant some colorful native flowers to add appeal and cheer.
Make the interior equally irresistible by completing this house-prepping checklist:
— Declutter surfaces, walls, floors, and closets. Make sure buyers see the house, not your stuff. Remember, you want them to be able to imagine their own stuff there.
— Clean extremely well, every nook and cranny. It's easier to do one step, like dusting, through the whole house, instead of completing one room at a time.
— Paint walls warm, inviting neutral colors.
— Take down window treatments and leave only simple shades or blinds.
— Update with new door knobs, cabinet handles, drawer pulls, lighting fixtures, and even lampshades.
— Make all beds attractively.
— Do a smell check: no cooking or pet odors. Adding citrus scent is bright and refreshing.
— Stage rooms effectively with a few pops of color and well-chosen books or objects in the decluttered spaces. Flowers and bowls of fruit work well. Small vignettes, such as a cup and book by a reading chair, also bring a sense of life to a room.
Take Your House Prepping to the Next Level
If you want to take prepping to the next level, you can do so without gutting the kitchen or building an addition. There are some simpler renovations that have been shown to give return on investment:
— Refinishing floors (you'll break even, but there's a lot of visual impact)
— Insulating the attic
— Reseeding the lawn
— Adding "Smart" or "Green" features/appliances for energy efficiency
Your realtor can suggest which changes will help in your particular market. Even without them, the list of smaller, easy steps will add up to a home with a lot of appeal, on a budget!