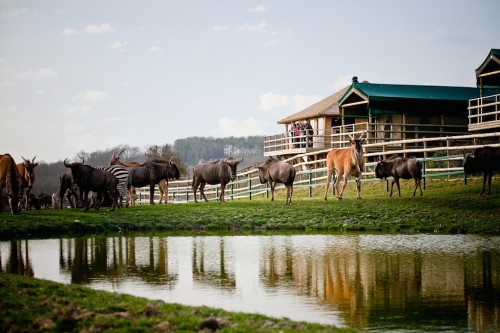 In a world where many of us face economic uncertainty, it's not surprising that there has been a dramatic increase in the number of people growing their own vegetables and becoming more self-sufficient.
But, it doesn't have to stop there. If you have a passion for growing crops and looking after animals you can actually create a profitable backyard farm. It's simpler than you think.
Check out this guide and start transforming your life today!
Assess Your Land
Bigger is not always better although you will need to consider the space you have available. A good size backyard farm would be approximately 1 acre. IF you have less or more it's still possible, you may need to take a little more time in the planning stage.
Planning
Although you're looking to make a profit the first thing you need to consider is what you intend to grow. You should focus on the things you like to eat. At least they'll feed you for free if you can't get anyone to purchase your product.
At this stage, you need to consider the space you have available and a layout that will work. Don't worry, you can always adjust the layout for future years. You will need to be able to access each plot where you're growing different crops and you should consider what equipment you'll need to sow and harvest your crops. Your access pathways will be defined by this although you should be aiming to keep these to a minimum, you want the land for planting.
Finance
It's likely that you won't have enough funds available to get your backyard farm off the ground successfully. Having a layout means you can work out the cost of everything you're going to need to purchase. Create a budget and then contact a specialist in agricultural finance to arrange the funds you need.
It will allow you to focus on growing your produce.
Gardening Options
Don't forget that you can grow upward as well. Raised, or tiered, beds can increase the amount of growing room and reduce the impact of weeds and pests.
There are plenty of options to be creative with the space you have available, simply let your imagination run wild.
Get Known At The Market
If you're planning on selling your produce you need to start building a customer base. That means getting yourself known to locals and at your local markets. Simple flyers will tell everyone your intentions and have them ready when you bring your harvest to sell.
You can even use digital methods to increase awareness of your endeavors, social media is an exceptionally powerful tool.
Consider Livestock
Don't forget that farming also means the ability to keep livestock. Chickens are exceptionally good at laying eggs, these can feed you and be sold for a small profit regularly. It's worth considering what livestock you'd like to keep and creating the enclosure before you start planting.
Rabbits and sheep are also good options, as are goats, their milk is very popular and they're much easier to keep than cows.