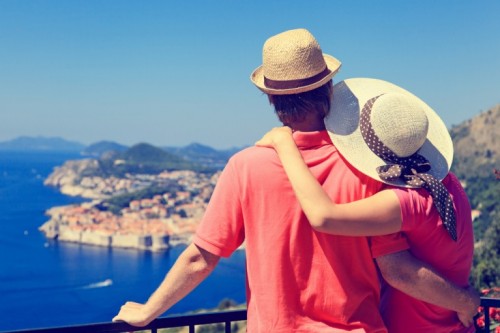 Backpacking through Europe is every traveler's ultimate goal. Waking up to the warm smell of Italian espresso one day and then finding yourself underneath the Eiffel tower the next is a dream, and for good reason.
Backpacking allows you to see a wide range of places and experience many different cultures all in one trip. But this dream vacation comes at a cost.
For many travelers, this excursion may seem unattainable financially but not to worry because backpacking is actually more affordable than you may think. The key to making this dream a reality is having a good solo budget.
Keep reading to discover how you can solo budget your European backpacking trip.
Stick To Your Solo Budget
The most important rule of affordable backpacking is sticking to your budget. Before you get into the exciting details of your trip it's important to consider how much you'll be able to save up before you go.
Be realistic with yourself. In order for you to plan your trip properly you'll need to know exactly how much money you truly have to spend each day, so don't overestimate your saving capabilities.
It's always better to plan with a budget a little under what you end up having than to not have enough funds by the time your trip comes.
After you get a grand total in mind the next thing is figuring out how long you can travel for. Whether its three weeks or three months, this aspect of your trip is a crucial part of effective budgeting.
Once you have an overall budget and time frame you can calculate how much money you have to spend per day. If you are set on going on your trip but worried you won't be able to save up the right amount of money in time consider looking into financing options through companies like Bonsai Finance.
Cost Of Different Destinations
The price of traveling in European countries varies from place to place. So with your overall budget in mind, look into the average cost of food, transportation, and accommodation in different places you're interested in going to.
Hostleworld is a great website to compare hostel prices of different cities. In places like Barcelona, Dublin, and Berlin you can typically find hostels for under $30 a night. Where places like London, Paris, and Amsterdam will cost you more around $30-$50 a night.
If you are traveling with other people you may also want to consider rental apartments like those on Airbnb. These, when split a few ways, can sometimes end up being cheaper and nicer than hostels.
If you're feeling very adventurous, Couchsurfing is a great way to travel and save money. Couchsurfing is a fun and free way to travel and meet new people since you're staying at someone's home for free.
Pick The Things You Really Want To Do
When looking into different places to go it's easy to get carried away with wanting to do everything. But don't make the mistake of cutting yourself short by trying to fit too much in.
You want to be able to enjoy yourself in the places you do visit and maintain a good balance of budget traveling but also getting the full experience. So try to narrow your traveling list down to the main things you want to see and do and then if you end up having time and money for other things it'll just be an added bonus.
Find Cheap Transportation
If you are planning on traveling around in an area that allows you to take the train, look into train passes before you go. These passes can be pre-purchased and will save you a lot of money upfront.
Look into purchasing these train passes around the holiday season, they are often offered at great sale prices especially around Black Friday. Plus traveling around on a train is an excellent way to get a view of the countries you are going through.
While inside of cities, consider walking places instead of taking cabs. Although the convenience of a cab can seem appealing, it can also eat through your daily budget. And cab drivers can sometimes take advantage of you not knowing exactly where you are by taking you on a "scenic drive" in efforts to up your fare.
Not only is walking a great way to reduce your carbon footprint and get exercise, but it also allows you to explore more than from the backseat of a cab. On the Google Maps app, you can download offline versions of maps for the cities you are traveling to so you can know which way to walk without needing access to the internet.
Avoid Over-Priced Tourist Traps
Try to take notice of where the locals are going to eat and drink. These places will typically be cheaper than the touristy restaurants and bars. Not to mention will also give you a more authentic feel for the place you are in.
Make of list of free parks, gardens, and walking tours in the area so you have activities to do that don't affect your daily budget. If there is a particular museum or experience you want to see, look to see if they have a discounted day during the week.
Forget Everything and Have Fun
Although having a solo budget is important to help guide you on your trip, don't let this hinder your experience. Ultimately you are going to have a good time and get the most out of your trip.
If you end up splurging a little on the first half and need to come home earlier than expected that's perfectly okay. Having a plan is important but so is being flexible. Your budget should just be a guide to help you stay on track but remember that you can always readjust.
So keep these tips in mind and remember to have fun.