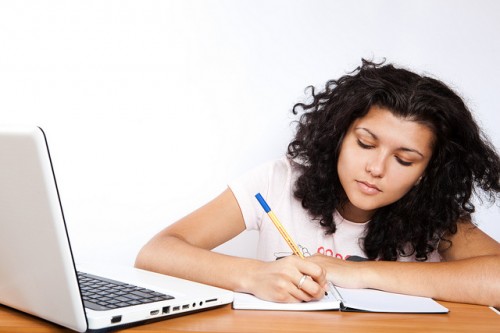 Many students would not be able to attend college if it were not for student loans. As soon as you graduate, you need to start paying off your debt. Instead of ignoring this big debt, you should tackle it head on. Take control and before you know it, you are done paying it off. Learn about the different ways on how to speed up paying off your student loan.
Learn to Budget Your Expenses Properly
The fastest way to have more money in your pocket is to learn how to spend it properly. Going out clubbing or eating at fancy restaurants can quickly eat up most of your income and leave you with nothing much left. If you create a monthly budget, you can take control of how much of your income is going out and set a portion aside to pay off your student loan.
Pay More Than the Minimum
Many people do not realize they can actually pay more than the minimum monthly payments. If you can afford to do so, you should, because as you pay off the principal, you will have less interest accruing each month. It is also a good idea to put any year-end bonuses or tax refunds toward your loan to pay it off sooner.
Start Paying It Before Graduation
You do not have to wait until you finish college to pay on your student loan. If you are already working, consider using a portion of your salary to start paying your debt. You can decrease the total amount considerably if you are consistent with your payments throughout college.
Consider Creating a Financial Plan
Sometimes the best course of action is to restructure your payment plan. You should consider refinancing your student loan at a lower interest rate. That way, you will have more money to pay the principal and, in turn, pay off the loan faster.
Find a Part-Time Job or Side Hustle
Another great option to pay off your student loan faster is to find a side hustle. Many people start freelancing after their job ends for the day and use the extra cash toward the debt. There are many legitimate ways to earn a side income. You could also find a part-time position in a bar or restaurant during the weekend to earn more money.
Sell All Your Unnecessary Stuff
Do you have an old mini-fridge or textbooks you do not need anymore? Selling your stuff will not necessarily make you enough money to pay all the student loan, but it can probably help. You could also sell your car and either ride a scooter or bike to work, if you do not have a long commute.
It would be great if you could just wish your student debt away, but, unfortunately, that is not the case. The moment you take action to start paying it off, you will realize it is more manageable than you thought, and if you follow the suggestions above, it might not even take as long.