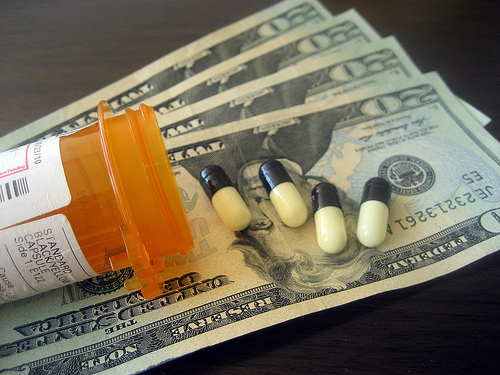 It's well known that every day across America, 10,000 people age-in to Medicare at 65. To accommodate such large numbers of new enrollees every year, Medicare has various enrollment periods. There is an initial enrollment period when you can sign up for Medicare itself, and then there are various enrollment periods when you can make changes to certain types of coverage, such as Part D drug plans.
Such large numbers of enrollees attract a lot of attention, and not all of it always wanted. The enrollment periods create a perfect opportunity for identity thieves to hatch new scams designed to steal from you.
Here are some common enrollment fraud scams and how you can avoid them.
Thieves Who Pose as Medicare Officials
A common scam is for a caller or visitor to pretend they work for Medicare or Social Security. They will call you with a story about how you about to miss your enrollment window and then offer to help you take advantage of that enrollment window before it expires. No matter the story that they present to you, the dead giveaway is when this total stranger asks you for your personal information, such as your Medicare ID number.
Never give your personal information to anyone who does this. Be aware that neither Medicare nor Social Security makes outbound phone calls or front-door visits to your home, and they will never ask you for your Medicare ID number in any phone call that they make to you because they already have this information in their database.  You should only share this information if YOU are the individual who initiated the phone call.
This scam has been particularly rampant because your Medicare ID number often includes your Social Security number. Fortunately, Medicare is replacing these ID numbers with new numbers that do not include your SSN.  Be on the lookout for your new Medicare ID card in the mail starting in April of 2018.
Mandatory Supplemental Coverage
Because thieves know that seniors don't really understand the Annual Election Period in the fall, they will sometimes use this to try to sell you "mandatory" coverage. This is a scam. Medicare supplements are optional coverage that helps to fill in the gaps in Medicare. They are not mandatory, and you should never feel pressured to enroll in one. Furthermore, the Annual Election Period in the fall is a time during which you can change your Part D drug plan or Medicare Advantage plan, both of which are also voluntary.
The AEP has nothing to do with Medigap coverage, so if someone approaches you pretending to be from Medicare or pretending to be an insurance agent, and they tell you that you are about to miss your enrollment, hang up on them.  Unless you have reached out to an insurance company or an agent yourself for assistance with enrolling in a Medigap plan or a Part D drug plan, there is no reason for you to share your personal information or credit card number.
Free Medical Equipment or Exams
There are a number of dishonest companies out there who will offer you something free in an attempt to get you to divulge your personal information. For example, a caller might offer you free diabetic supplies if you just "sign up" for their mail order program. Never share your personal information unless you are the individual who initiated a call to get more information about a product of service.
Refund Scam
Sometimes people posing as a claims representative from an insurance company will call you to tell you that you have overpaid a bill. The scammer will then ask for your personal information, including bank account information and/or credit card number so that they can send you the refund electronically.
Remember that Medicare will never ask you for your bank account information over the phone. If a billing error happens, you would be notified by mail. Immediately terminate any unexpected phone call in which someone asks you for this type of personal information.
Reporting Fraud
If you believe that you have been a victim of Medicare fraud, you should call the Department of Health and Humana Services to report it. You can reach them at 1-800-447-8477. If a suspected scammer asks for your personal information, ask them for their name and phone number and then call this into Medicare to report it at 1-800-MEDICARE.
Danielle K Roberts is a licensed insurance agent and senior executive at Boomer Benefits where her team helps baby boomers navigate their entry into Medicare.