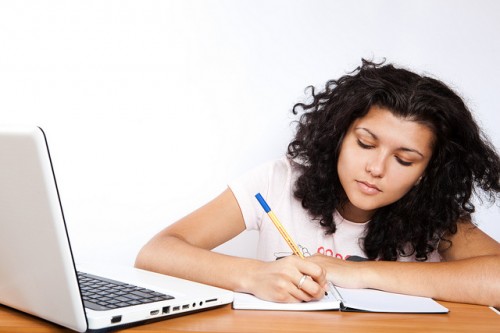 Choosing a career can be difficult, especially if there are many different things which interest you. However, a career in finance can be truly rewarding, and as salaries go, finance professionals earn some of the top dollar rates in the country. If you think that finance might be for you, do you know how to make a start in the sector? Here are some suggestions.
Choose A Sector
The term 'finance career' is a broad one. There are many different sectors of 'finance' which might pique your interest. These include commercial banking, public accounting, corporate finance, insurance, and financial planning. Each one has its own set of pros and cons, and each one will have different entry criteria. Before you rush into a college degree or even job applications, it's essential that you work out which finance sector is going to be the one that gives you the most enjoyment. You need to enjoy your work if you are going to be good at it, and you need to enjoy your work if you are going to enjoy life – it's a big part of it!
Which Company?
There are dozens of different companies (maybe even hundreds if you broaden your search) that have finance roles to fill. Not all of them will be a good fit for you. Just because you see a job advertisement that sounds as though it would be perfect, and that you are qualified for; if you don't research the company itself, you might be in for a shock if you then discover that you don't like their ethics, for example. Every aspect of a future employer should be checked over to make sure you will be happy to work for them should you get the job. This has an extra bonus in that you can also try to determine that (or rather who) they will be looking for in an interview. One excellent way to find out everything you need to about a company is to apply for an internship. You can find out more about this at investing PR. Look at the longer view and try to work for a company that you'd be happy to retire in – it may not happen, but it's a good goal to have.
What Qualifications Do You Need?
There are so many different qualifications that you can take if you want to work in the finance sector. College degrees in finance itself are useful, and so are accounting degrees and specific certifications. However, if you want to work in corporate finance, it might be more useful to gain an MBA or business degree instead of pure finance. If you want to work in public banking, would something broader that includes communication be a better fit? Again, you need to pick a subject that is going to make you happy. If the career you have chosen demands a certain qualification, but you don't enjoy the work needed to get it, then you're probably not going to enjoy the job either. Think bigger, think wider, think laterally. Plus, it's always useful to qualify as something other than finance just in case you change your career path later on in life as many people now do.