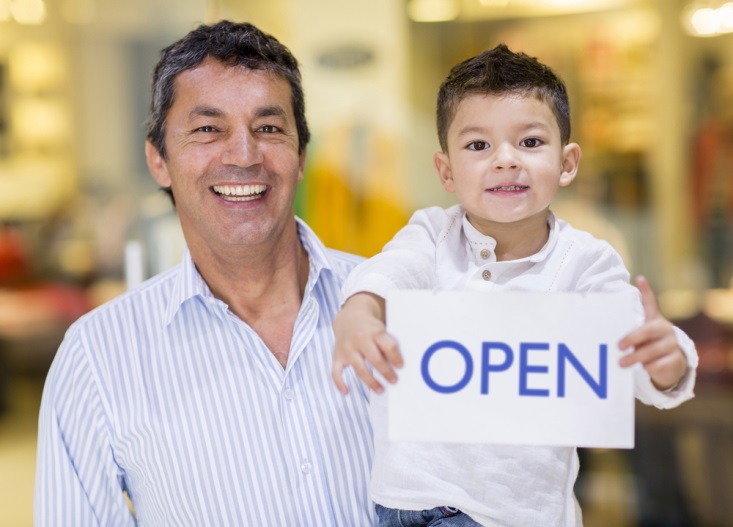 Being able to start your own business is one of the greatest things about this world.  You get to work for yourself, make your own hours and please customers on a more personal level.  But, how does a person get to that point?  Starting a business takes a plan, which usually includes a product or service, and a lot of hard work to get it going.  We also should not forget about the fact that you will need money to get the business going.  So, how do you start your own business?  Here we are going to discuss a few of the steps to get you going.
Define The Actual Business And Register It
The business you are defining is the product or service that you provide your customers.  This could be one of many things but online retail store, online social media consultant, web design, and auto repair technician are just a few ideas that come to mind right away.  Of course, the list goes on and it might be longer depending on what area of the world you live in.  Once you have your business idea figured out, it is time to register it.  Go to the Small Business Administration and research what is needed for you to register it there.  Regulations and certain laws could apply to your new business and it would be smart to know those beforehand.
Time For A Domain Name & Host
After a little quick research, you will be able to find a domain name registrar and host for your brand new website.  Obviously, you want a domain name that describes your business or the name of the business that you registered.  Shorter domain names are easier to share and for people to remember, so it's a good idea to start there.  Hosting services for your domain are everywhere and usually, it does not take long to find one that offers a great deal at an affordable monthly cost to you.
Build A Site And Drive Traffic
This is something that takes a little bit of time.  Even if you are good at setting up a website and can install e-commerce software on it, driving traffic to your site will take the longest.  However, getting the site online and registered with Google is the first step.  One of the best things about starting your own online business is that you can learn a lot with a little research.  Most times, a degree in information systems is not required, but there are a few different bachelor's degrees, including an online bachelor of science in information systems that you can earn that teach the skills needed to succeed in owning your own business.
This process does take some time and in the end, the most successful businesses are those that follow up with customers and try to increase your sales along the way.  Making your customers the number one priority is important and even though you never see most of them face-to-face, they will appreciate that. And if you need extra skills, enroll in a BSIS degree online.