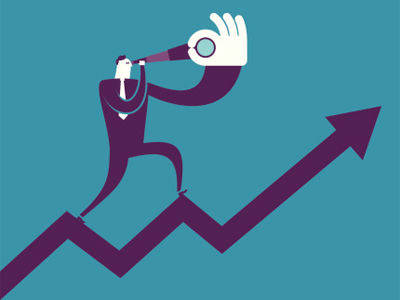 When you are involved in the busy day-to-day process of working and living, preparing financially for your future can seem hard. This can be especially true for younger adults, who naturally want to enjoy their life in the present and can have trouble understanding why starting to think about it now is crucial. Of course, the other factor that can come into it is money. Many will feel that they simply don't have the spare cash to start saving for the future and therefore neglect it.
The problem with this is that, before you know it, you are at a point when the future of your finances becomes pressing but you have done nothing to prepare for it. Luckily, there are lots of great ways to start preparing for your future financially.
Start budgeting and begin saving 
One of the best things to do for your future financial security is to start putting money into a savings account every month. This will act as an emergency fund so that if anything disastrous such as losing your job occurs, you will have money to fall back on while you look for another one. It will also give you extra savings to use with your pension when you finally retire.
As we have already noted, you may feel that this is not possible as you simply don't have enough spare money each month from your salary to do this. The secret to solving this problem is by implementing an effective budget! Look in detail at what you are actually spending your money on and trim it down as much as you can, while still enjoying life. It may be one takeaway per month rather than one a week, or one night out per week rather than three.
Automate your finances
If you find that you have spare money with which to start planning for your financial future but it never seems to actually make it to your savings account, then automating your finances is a great tip. You can use specialized software to plan your finances and visually see where your money is going via charts or graphs. In addition, you can set up direct transfers with your bank so that a set amount automatically goes from your standard account to your savings account each month when you get paid.
Make sure that you know about pensions
A large part of planning for your financial future is thinking about what will happen when you finally retire from work. With this in mind, you should find out all you can about pensions so that you can make sure that you are catered for in your old age. A quality pension plan will give you the money to enjoy your retirement and live to a good standard. It is key to start early with a pension plan as this means that you will pay more money into it, resulting in you receiving more money from it when the time comes.
It is key to get proper advice around pensions so that you enter into the correct pension plan. Many people in the past were enrolled into FSAVC schemes, which allowed for them to invest additional money into their workplace pension scheme. The problem was that the FSAVC scheme was tied to the stock market, which meant that you would lose out if the market went down. If this happened to you, you can put in an FSAVC claim for compensation on the basis that the advice that you received at the time was not adequate.
Stay focused on your end goal
Another superb tip for planning for your financial future is to keep focused on why you are doing it. You will sometimes get exasperated with budgeting if you can't have something that you want, and this is only natural. If this does happen, then take the time to remember exactly why you need to budget, save, and put money into your pension plan. The lure of that new pair of shoes against a full, happy retirement will suddenly not be so great!
Preparing for your future is easy 
Though it can seem hard, making sure that you have made the necessary allowances for your future is actually quite simple. Where it can sometimes prove challenging is the balance between living for now and making sure that your future is provided for. Once you have found a way to strike that balance, you will instantly be able to make sure that planning for your future is not that difficult.