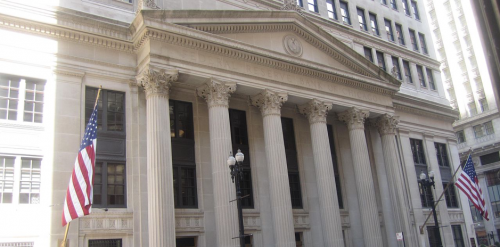 On Wednesday, June 13, 2018, the Federal Reserve Bank's FOMC will be meeting to discuss monetary policy. The current projection indicates that there is a 100% probability of a 25-basis point rate hike. If this rate hike happens, the target rate in BPS will be 175 – 200 points. Beyond June, there are 4 additional meetings of the Fed FOMC scheduled for 1 August 2018, 26 September 2018, 8 November 2018, and 19 December 2018. There is a high probability of interest rates rising above 2% in 2018, and this has far-reaching implications for the personal finances of individuals across the nation. For starters, higher interest rates impact individuals and companies in the following way:
— Higher interest rates raise the cost of credit by making it more expensive to pay back credit card bills (higher APRs), personal loans, and business loans.
— Higher interest rates also apply downward pressure on stock markets by increasing the operational costs of doing business, which then raises the prices that consumers must pay for products. This has a dampening effect on stock prices.
–Higher interest rates also raise demand for the USD. While this is difficult to see in 25-basis point increments, it is a long-term boon to the greenback. Presently, the US Dollar Index is trading at 92.79 (DXY) with a 52-week range of 88.25 on the low end and 99.89 on the high-end. The USD has appreciated by 0.73% for the year to date, 3.62% over the past 3 months, and 3.29% over the past 1 month alone.
Implications of Fed Rates on Your Investments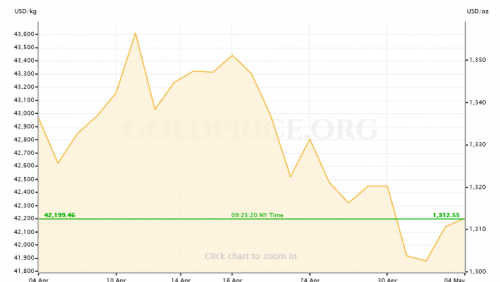 Olsson Capital trading expert, Montgomery Mitchell Sr., believes that traders need to adjust their personal portfolios to ensure that their needs are met accordingly. '…Consider asset holdings in gold. These tend to take a hit from a rampant USD. Since gold is a dollar-denominated asset, its value is determined by the strength of the USD. Recently, gold futures moved sharply lower as the USD continued to appreciate relative to other currencies. With June gold futures down by approximately $3.70, and the US dollar index sharply higher, gold is on the retreat.
The gold price plunged precipitously over the past month, from around $1,355 per ounce down to its current level of $1,312.55 per ounce (May 7, 2018). Nonetheless, gold remains a strong performer over time. The average percentage change per year in USD is 9.8%, in CAD 8.2%, in EUR 9.0%, and in GBP 11.3%. This is on par with the best inflation-beating investments around. The 30-day performance of gold reflects the sentiment of markets now that the USD is stronger. Gold has declined 1.79%, or $23.98 since April 2018. Over the past 6 months, gold is up 2.43%, or $31.10 per ounce. The one-year performance of gold is 7.13% higher, or $87.40 in the black.
Other factors to look out for include the surging oil price. Recently, talk of the US reneging on its deal with Iran has seen the oil price rising above $70 per barrel. The May 12, 2018 deadline is fast approaching, and there may be a renegotiation of the current deal with Iran. If this is the case, oil prices will rise and this will add additional inflationary pressures to the economy. As the USD strengthens, subject to interest rate hikes, dollar-denominated assets like crude oil will whipsaw wildly. At the time of writing, WTI crude oil was trading around $70.42 per barrel (for contracts with June delivery), and Brent crude oil was trading at $75.62 per barrel (for contracts with delivery in July).