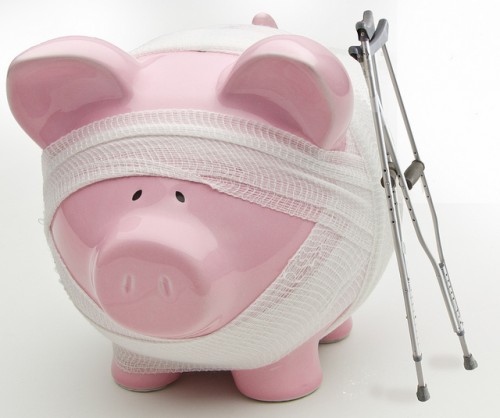 Are you disabled? Are you finding it difficult to get solid answers from people you trust? Good news. Now there's help. Find out if you're eligible to get assistance from the Industrial Injuries Disablement Benefit and how to apply for it.
How To Qualify
You may qualify for benefits if you're disabled on the job or if you were on an approved employment training scheme and were injured became ill. The amount of money you receive will depend on what happened to you.
Who To Consult With
You can, and probably should, consult with a lawyer or professional specialising in workplace injuries. Companies like Claims Direct provide a lot of free information on their website about the types of claims you can file against your employer, what your responsibilities are, and how they can help.
How To Claim
Filing a claim is easy. You just need to print and fill in form BI100A for accidents. For illness and disease, you fill out form BI100PD. Send the form off to Barrow Industrial Injuries Disablement Benefits Centre.
The address is:
Barrow Benefit Centre
Post Handling Site B
Wolverhampton
WV99 1RX
If you need to phone them, you can call:
Telephone: 0345 603 1358
Textphone: 0345 608 8551
Some parts of the UK will incur charges for the call. Here is a list of the fees.
What You Will Receive
The amount of money you get depends entirely on the nature of your illness or accident. However, there are set tiers for payment. At 100 percent disablement, for example, you will receive £168 per week.
At 20 percent disablement, you receive £33 per week.
It's a sliding scale from 20 per cent to 100 per cent in 10 per cent increments.
Not all applicants are eligible for benefits. You must be interviewed and your case reviewed. If you are found to be disabled, a determination will be made as to the extent of your disablement. You may also need to provide evidence from your doctor and accompanying information about any chronic illness, disease, or injury you have, which could impact your benefits.
Once a determination is made, you simply collect your benefit. But, those benefits must be tracked by the government, and any changes in your condition should be reported.
Other Information
If your circumstances change, you or the person who claims for you must tell the office about any changes. Let them know if the condition for which you're getting benefits improves, you get married, you change your address, you leave the country, or you go to prison (hopefully, that doesn't happen).
One major problem the UK has is with benefit fraud. If you are suspected of fraud, the Department for Work and Pensions, HM Revenue and Customs, and the Service and Personnel and Veterans Agency will contact you.
You may also be visited by Fraud Investigation Officers or be asked to attend an interview to talk about your claim. Your benefit can be stopping during the investigation, but you'll receive a letter explaining about this if that happens.
Bottom line: as long as you tell the truth in your claim, you'll be fine.
Julie Amhurst has held a number of senior roles within the insurance industry. She always enjoys the chance to share her insights and ideas online. You can find a number of different posts written by her across a range of different websites.