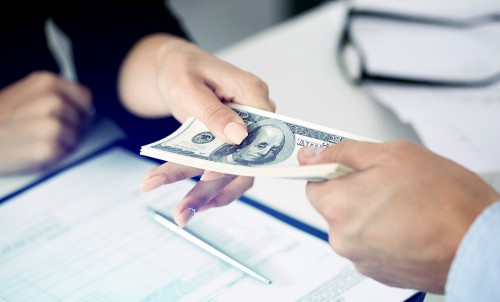 So, it's payday, and you just bought yourself some brand new kicks and hit the town for the best restaurants and other things that will catch your fancy. But in just a matter of days, all of the dollars you have earned grinding at office have fizzled out.
To add to the drama, you find out that your car needs to undergo an oil change and the landlord is asking you to cough up some dough. What would you do in such situations where you have run out of money in the times you need it the most?
Of course, robbing a bank or doing a burglary wouldn't get you anywhere other than a year's trip to prison. There are clearly less desperate ways to make money within a short period of time.
Here are some lifehacks you need to apply to bring back those paper bills to your wallet and to save you from a financial quicksand.
Do one-time freelance work
When we say quick fixes, we are only pointing out those jobs that don't involve long-term commitments at all. It's an advantage, actually, to do freelance jobs where you can use your skills and talents to do a one-time project that promises a great deal of compensation.
If you are good in a certain field, chances are there are people who will find something useful from you. And these are the very people who will hire you to do certain projects for them. If you are that creative and analytical, you can use these qualities to market yourself as a freelancer online. It's only a matter of knowing the kind of promotional strategies you need to apply in order to get yourself working on a specific job.
Pawn your valuables
We all have things that we cherish solely for the sentimental value they possess. But let's be real here. When you are in need of cash, you will have to do whatever it takes (without going beyond the legal limits, of course!) to get some money. Especially when you have emergencies to handle such as an injured family member or when your car suddenly breaks down in the middle of a road trip, you will have to consider pawning certain items for quick cash.
Pawnshops are not that hard to come by actually. You could basically find one at every corner of your hometown. If you're from Rhode Island, for instance,  it's really not that difficult to find Providence pawn shops. All you have to do is to select a reliable one where you can get the best deals.
Borrow from a friend
At the end of the day, you will eventually consider borrowing some cash from close friends. This is not an issue about being dependent or anything actually. When you need some money to get you back on your feet again , the very people who have stood by you will always lend a helping hand. Still, borrowing money doesn't mean you will be keeping it. It is actually a commitment that involves high levels of trust. Obviously, you wouldn't let those who are close to you down, so you better commit to paying them back.