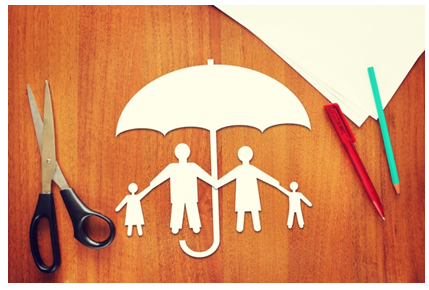 As the name implies, term life insurance provides benefits for a specific term, usually a few years. After that, the policyholder must renew the policy. Term policies are usually much cheaper than whole life, which is the other major type of life insurance. Such policies provide coverage for a lifetime. Whole life policies also build negligible cash value as well.
There is a vigorous debate as to whether term insurance or whole life insurance is best. Since it essentially increases your disposable income, term is usually best for most families. These policyholders can take the money they save and commit it elsewhere. That could be to another investment that has a higher yield.
In terms of premiums, both these kinds of policies basically use the term insurance premium calculator. A few states, but not very many, add a person's credit score to the mix. But for the most part, premium calculations focus on two different areas.
Statistical Risk
Mortality statistics are available almost anywhere. So, insurance shoppers can roughly calculate their premiums before they even reach out to an agent. When a customer applies for coverage, that request goes to the insurance underwriters. These underwriters generally use actuaries, who are specially-qualified statisticians, to analyze the data. Most people are familiar with the general statistics. However, each statistic contains nuances, which is why the insurance company uses professional analysts.
For example, people who live in congested urban areas are more likely to be in car crashes than people who live in sparsely-populated rural areas. Quite simply, there are more cars and more chances for crashes in a big city. However, people who live in rural areas are more likely to die in car crashes. Again, statistically speaking, these crashes often occur on high-speed highways. Moreover, the closest trauma center may not be all that close. An extra few minutes, or even an extra few seconds, could be the difference between life and death.
Actuaries do not just look at the numbers. To address problems like this one, they look behind the numbers to more accurately assess risk.
Personal Risk
The general statistics only tell part of the story. So, insurance underwriters usually dig deeper. This second part of the process usually involves mortality and sickness tables, much like this one. To help determine personal risk, the actuary considers:
Lifestyle Habits: People who use substances like tobacco have shorter lifespans, on average, than non-tobacco users. The same thing applies to other substances, such as alcohol or drugs.
Environmental Concerns: People who live near toxic waste dumps are more likely to develop environmental cancer. Often, to determine a pattern, actuaries look for spikes of certain illnesses in certain ZIP codes.
Family History: It is illegal for employers to use genetic information or family history to make hiring, firing, or other decisions. But it is legal for insurance companies to use this information to set premiums.
Before you shop for term insurance, take a few moments to consider your risk profile. There are some things you cannot change, such as your family history. But you have a great deal of control over other areas, and just a few changes could result in significant savings.
About AEGON Life
Launched in July 2008 with pan-India operations, AEGON Life Insurance Company Limited has a vision to be the most recommended new age life insurance company. As a joint venture between AEGON – world's leading financial services and Bennett, Coleman & Company – India's leading media house, AEGON Life Insurance adopts the power of global expertise to facilitate a direct to customer approach, leveraging digital platforms to bring transparent solutions, and to prioritize customer's needs. Our product portfolio includes term life insurance plan, pension plans, unit-linked insurance plans (ULIPs), health insurance plans, child education plans, and more.