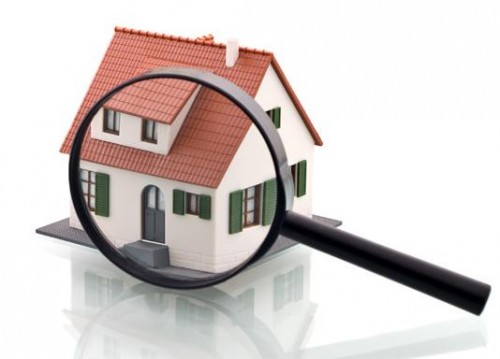 Renter's insurance is a necessity that's often overlooked until a tragedy happens. If you lose your household goods, electronics or appliances due to fire or theft, you could easily spend thousands of dollars trying to replace them. Moreover, many rental properties now require their tenants to carry this kind of coverage. Whether you've never had renter's insurance before or you're looking for a better policy, it's a good idea to understand how it works and to know available options as you shop.
What Does Renter's Insurance Cover?
Renter's insurance is designed to help you sidestep catastrophic losses by providing indemnity protection on your apartment and its contents. Many policies also include liability coverage that addresses damage and injuries to others that occur inside your unit. Additionally, you'll be recompensed for additional expenses if your apartment is destroyed and you're forced to relocate, such as payment for a hotel room. Investopedia reveals that most renter's coverage is usually classified as HO-4 policies that cover several kinds of perils:
— Damage caused by aircraft or vehicles
— Explosions
— Falling objects
— Lighting and fire
— Riots, looting or civil disturbances
— Smoke damage
— Theft
— Vandalism or malicious mischief
— Volcanic eruptions
— Damage from ice, snow, sleet, windstorms or hail
In addition, your policy will probably pay for destruction caused by water or leaks from household appliances, plumbing, heating, air conditioning or fire-protection sprinkler systems. Keep in mind, however, that many renter's indemnity products do not pay for flood and earthquake damage. You'll likely need to purchase a separate rider for that coverage. It's a good idea to consult with your local insurance agents to see what they recommend.
Certain scenarios may dictate the need for policy riders to insure you have enough protection. Jewelry, antiques and firearms is a great example, as many standard products have caps on how much they'll pay to reimburse you for individual item losses. Furthermore, NerdWallet also recommends selecting insurance with replacement cost coverage if you desire brand-new items. Finally, you'll need to think about your pets when shopping for your policy. This is especially true if you have a dog, as you may need extra liability protection for dog bite or other canine-related claims.
Is Renter Coverage Affordable?
For many flat-dwellers, a renter's policy is surprisingly inexpensive. The National Association of Insurance Commissioners disclosed in 2013 that the average yearly cost for a policy in Maryland is around $160. That breaks down to $13.33 a month, which can be easily within reach for many renters. Keep in mind that several variables, including the value of personal effects and equipment you own, can impact your final rate. If you're hard-pressed for cash, you might consider increasing your deductible to lower your premiums.
What If I Have Roommates?
Having roommates does complicate your renter's insurance situation a bit, but that doesn't mean you won't be able to obtain protection. Some states allow renters to share a single policy per household, but this arrangement may not be in your best interest. Consult with your agents for sound solutions regarding coverage, and keep track of what items you clearly own.
Protect Yourself and Your Belongings
Many rental properties are now mandating that their residents carry insurance, and for good reason. Whether it's to shield from the heavy financial burden of rebuilding and replacing items or to provide a hedge in common situations such as theft and dog bites, these policies can be a lifesaver for tenants. You'll enjoy peace of mind and indemnity protection for just a small premium per month, so don't look at it as just compliance with a mandate from your rental management. Shop carefully and consult with your insurance agent to get the best coverage for your household and lifestyle.
"