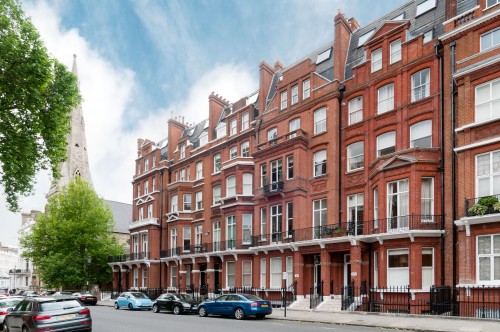 Buying real estate can seem like a great way to make money. Whether you go for a fix n' flip, buying a property to renovate it and sell it on at a higher price, or whether you're buying commercial or residential properties as a long-term investment, there's certainly a lot of potential in real estate speculation.
But there are also many pitfalls awaiting the inexperienced investor. The main barrier to making money out of real estate is that you need a sizeable amount of capital, generally plus credit, to invest, to begin with. If things don't go according to plan, you could end up losing your nest egg instead of increasing it. Real estate professionals like Axel Preuss-Kuhne might make wealth accumulation through property look easy, but their success only comes as the result of a great deal of experience, expertise, and hard work. These tips will give you some idea of what goes into making a good profit out of real estate, but remember, there's no substitute for doing your research, and there will always be a certain amount of risk involved.
Study neighborhood prices 
Are house prices in one area of town rising faster than in others? Is the average house price more or less than in neighboring districts? Making a study of prices will give you a sense of where the demand for residential property is, and will also help you grasp what a fair price is in any given neighborhood. School rankings are another good indicator of whether an area is on the up. Parents always want to live close to the best schools.
Watch the suburbs and outlying towns 
As cities and town centers become more expensive to live in, so outlying areas become more desirable. As families move out, infrastructure will be built to accommodate them, and prices will go up as these formerly sleepy neighborhoods become more vibrant and fashionable. Look out for places with good transport hubs connecting them to the city, and also for new rail depots or bus routes being added.
New construction projects are often a sign of an area being on the up- although not always! If you see land being cleared or girders going up, inquire at the town hall about the nature of the venture. New schools, roads and shopping centers are good indicators- jails and some industrial works, less so.
Consider commercial property 
Many first-time real estate investors automatically look for residential property, but the commercial sector can often offer greater financial rewards over a longer time frame. Commercial real estate is valued according to useable square footage and is generally leased for longer periods. You'll need to raise a deposit of at least 30% of the total value to get a commercial property loan. Different types of commercial property include retail, office, industrial and even self-storage, and it's crucial to understand the field before investing.
Buying to renovate 
As mentioned above, 'fix n' flip' is a well-liked real estate investment option, especially if you have the skills to do much of the renovation work yourself. Buying a down-at-heel fixer-upper at a bargain price means that if you put the work in, within 12 months you could be selling on a reinvented building at several times what you paid for it. Just remember to factor in the cost of the renovations, including hiring in professional tradesmen, or the time you'll need to commit to doing the work yourself. 
Buying to rent 
Another popular option is to buy a property in order to rent it out, becoming a landlord. Landlords may have extensive portfolios of such properties, and you can get a good income from rent payments- after subtracting your mortgage and running costs of course- before selling the property at a profit 20 or 30 years down the line. Just remember that being a landlord comes with its fair share of hassles: even if your tenants are the nicest people in the world, you're still responsible for fixing their plumbing, keeping the place in good repair and sorting out what will sometimes seem like an endless stream of minor problems.
An alternative to long-term rentals that is becoming increasingly popular is short-term rentals. In certain areas, it can be very profitable to buy a property that can be rented out to visitors and holidaymakers via Airbnb or similar sites. Especially in major cities and tourist destinations, there's a growing demand for unique and flexible alternatives to hotels that real estate investors can capitalize on.
Whatever approach you go for, have an exit strategy and do the math thoroughly. Calculate the risks, think it through, and know when to walk away. That is the secret to acting like a true real estate professional.