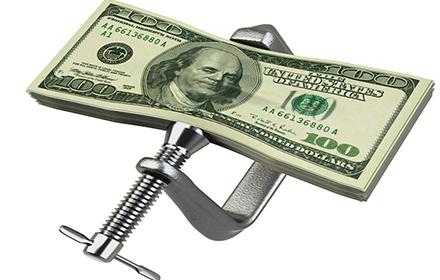 As a modern consumer, you'll agree wholeheartedly that managing your finances can be a major burden. Sitting down at the end of each month and pounding numbers into your calculator is never fun. Nevertheless, this is truly a necessity. If you want to keep your future bright and your financial situation healthy, you'll want to make sure that you take precautions right now to avoid problems in the future. Within this guide, you will discover basic tips for investing in a healthy financial future.
Avoid Overdoing It
Believe it or not, a lot of consumers use their money unwisely. Many spend their money on luxury items that are not necessary. A new television or computer might seem like a must at the time, but it probably isn't. With this in mind, you should always do your best to avoid overdoing it. Never spend money on a luxury item when you're running low on cash. Doing so could result in a financial calamity.
Stash Money Away
You truly never know when a disaster is going to strike. This is why it is absolutely pertinent to prepare for potential problems well in advance. After you receive your paycheck and have cashed it, you should consider stashing away a small portion. At the time, ten or twenty dollars might not seem like that big of a deal. However, this small amount can double and even quadruple over a period of time. When a problem occurs, the money stored away will help you get through the difficulties far easier.
Invest In A 401(K)
Millions of people have already taken the steps to secure their financial future with a 401(k) plan, which is a tax qualified retirement savings plan. Two great benefits of investing in this type of financial plan is you can do it over a specified period of time, while you are employed, so the company can also contribute or match the amount you pay in into the account. Your contribution will be withdrawn from your paycheck prior to taxation. You can also choose the amount that you want to put into the account each pay period. This way you will not even realize the money is being withdrawn from your account, the loss will hardly be noticeable.
Opening An Investment Retirement Account
There are specific savings accounts that can help you prepare for the future. Your employer will normally provide you with access to a 401k. Alternatively, you should consider opening an IRA or an investment retirement account. An IRA is a great way to keep your money accumulating at a steady pace. At the same time, the money in your IRA account can be invested and will increase with time naturally. If you're a fan of precious metals, you should consider opening a gold IRA.
The IRA offers a variety of tax benefits and it'll ensure you do not use your money, until it is absolutely necessary to do so.
Investing Remaining Money Elsewhere
If you're lucky, you'll be able to invest in an IRA and 401k, while still having money let to spend. This might seem like a rarity, but it happens more frequently than you might imagine. If you happen to fall into this category, you should consider setting up automatic investment in mutual funds outside of your 401k and IRA. By investing automatically each money, you'll be able to purchase more shares when the prices are down and less when the prices are high. And of course, the money will increase on its own over a period of time.
Consider Dividend Stocks
There is no doubt that stocks are somewhat riskier than other investment products. Nevertheless, they can also offer a higher return on investment than many of the alternatives. If you want to increase you ROI, you should think about investing in stocks that offer a sizeable dividend. The dividend will provide you with a payment on a regular basis. Sometimes, you'll be paid every quarter. Other times, you can be paid monthly.
Before putting your money in stocks, you need to carefully research the company in question. Make sure the company is stable and has a healthy balance sheet. You do not want your money to dwindle down to nothing, due to a company's bad performance! Consulting with an investment advisor is generally a good idea.