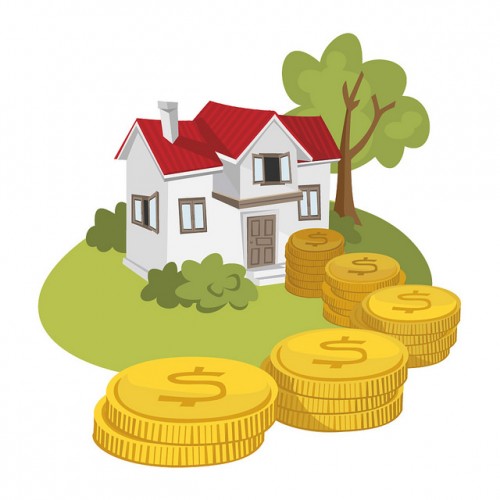 When you decide it's time to invest in property, it is imperative that you have a plan in place to ensure you are successful in your ventures. There are a lot of different areas that you might need to seek property investment advice on. Here are just some of the areas you need to look at if you want to create a solid investment strategy.
What kind of property do you want to buy?
When considering investing in property, you need to seek property investment advice to answer a few key questions. For example, you'll first want to determine what kind of property or real estate you want, and also what purpose your investment will serve. There are many options available to you. Do you want to rent a single-family home, or are you interested in breaking up a larger home into apartments? Some investors buy larger commercial buildings to be leased to certain types of businesses.
Others purchase foreclosed homes or purchase via short sale to "flip" into residences that will be sold or rented for profit.  You could also invest in land that will be developed in the future. Each type property investment will have its own set of costs, responsibilities and possible profit margins to consider. Be sure to research these and determine which will be right for you.
Plan your purchase
You will want to know how you will finance your investment before you get started.  Do you have a good source of liquid cash, or will you be applying for a loan to make the purchase? If you are unsure of the answers to these questions you should consider seeking professional property investment advice from a knowledgeable source. If you will be paying in full with cash, the process will be easier and you will have more available investment properties, usually at better prices. For instance, foreclosures and short sale properties will be more attractive to cash buyers, because these buyers will have less competition from other buyers and investors, and the banks will have less trepidations.
However, you shouldn't be discouraged if you are planning on obtaining a loan to make your purchase.  You'll just want to be prepared to have a longer process during the purchase and you might have a slimmer window of investment opportunities.  If you can put a down payment on top of your loan, it will help a good deal with this type of investment purchase.
Be aware of the costs involved with your purchase as well
Don't sink every bit of your money to make the purchase, because there will probably be other costs outside of just the purchase. For example, if you are investing in property that will be rented, you need to be aware of the costs involved in maintenance, upkeep, payroll, etc. for owning the property. What happens to your cash flow if you don't find a person to rent your property in a short amount of time?
Or, what if you are "flipping" a house and during the renovation process, it is determined that a foundation issue will cost you more money than you had originally budgeted for.  Do you have financial "room" to work with this obstacle?  Seek property investment advice and be prepared for unforeseen financial situations, because you will still need to be able to pay the utility bills, taxes, etc. on your property before it starts turning profits.
Find a real estate agent who works with investors
Real estate agents specialize in different types of properties and offer fantastic property investment advice to clients. If you are interested in purchasing investment property, it makes sense to find a realtor who works regularly with investors. These agents will know what properties have the potential to bring in the most income and what areas are hot for rentals.
They are also going to be more aware of what properties to show you because they are going to be more in the know as to what you are looking for. Shopping for investment property is different than house shopping for yourself and it's important that you are using a realtor who is experienced with investment properties.