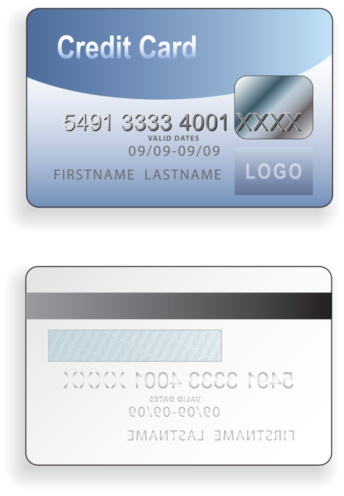 Moving high interest debt to a 0% balance transfer credit card gives you an interest free window to pay down the debt at no interest. Depending on the offer, these cards charge no interest for up to 21 months, at which point a higher interest rate kicks in. You can save a lot of money on interest, but you may incur balance transfer fees, and end up with a high interest rate after the promotional 0% interest period ends.
Interest Rates and Credit Card Debt
The Federal Reserve raised the federal funds interest rate by .25% in December 2015. The Fed had
slashed rates to near zero in the wake of the 2008 financial crisis, in order to help the economy weather the worldwide economic downturn. This is the first rate hike since 2006, as the Fed stated the economy is growing well on its own steam without help from the central bank.
Credit cards are borrowing tools that typically have a variable interest rate, making them vulnerable to changes in the federal funds rate. Those with large balances on their credit cards can expect that their interest rates, and indeed minimum payments, will rise. Bottom line, it takes longer to pay down debt at higher rates.
To state the obvious, there is no time like now to get serious about retiring credit card debt with the
prospect of higher rates in the air.
0% Balance Transfer vs. Personal Loan
If you are looking at 0% balance transfer offers, you should compare cost of borrowing with an
unsecured personal loan. The personal loan has the advantage in that it may be an easier path to debt consolidation, as it can be used for other types of debt beyond credit card debt, such as student loans or car loans. With the 0% balance transfer card, typically the zero interest rate only applies to transfers from other cards.
The 0% balance transfer is great during that period of no interest. Afterwards, the balance on the card becomes subject to a variable interest rate. With the prospect of further interest rate hikes ahead from the Fed, it's possible that you ultimately are stuck paying a lot of interest.
In the aftermath of the 2008 economic crisis, it has been possible to open an account with yet another 0% balance transfer card at the end of your interest free period with an existing 0% card. With the recent Federal Reserve rate hike, and the prospect of more to come, it's less likely that 0% balance transfer offers will continue for long. They will likely be replaced with low interest introductory offer credit cards.
Personal Loan Rates
With a personal loan, you lock in personal loan interest rates that do not change. For the life of the loan, you pay a reliable rate. Generally, the terms of unsecured personal loans are short, 24 to 36 months.
The shorter the term, the better the interest rate you'll qualify for. You can compare interest rates from the top online personal loans to get an idea of how they stack up. The personal loan rate you qualify for varies with your credit score, the amount you borrow, and the term of the loan.
Fees are the Constant
Whether you choose a personal loan, or a 0% balance card for debt consolidation, you'll likely pay fees. With personal loans, there is typically a loan generation fee. It could be a flat rate or a percentage of the amount borrowed. With the 0% balance transfer card, the typical fee is 3 – 4% of the balance transfer amount. There may also be an annual fee for the card.
Negotiate Your Balance Transfer Fee
Savvy consumers can negotiate balance transfer fees with credit card companies, says Bankrate.com. It's worth the effort, as there is nothing to lose in trying. Consider that with a $15,000 balance transfer, a 3% fee costs you $450. With a bit of preparation, a phone call to the card issuer can put some of that money back in your pocket. Compare 0% balance offers to see who has the best one, and make a list of competing offers and fees.
Many consumers are no stranger to phoning card companies for a break on interest rates or annual fees. There is a precedent for negotiating with credit card companies, who after all want to keep your business. Just as people bargain with car dealers, you can learn to play the game with the card companies.
Tell the card representative that you want to take advantage of the 0% balance transfer offer, but the fee is too high. Begin with asking if the fee can be waived. It's not likely the entire fee will be waived, but it's possible to get it lowered. If you are already a customer of the issuing bank, mention your years as a loyal customer. Service representatives or their supervisors are often authorized to give a break to such requests, especially to those with good credit, with a record of on-time payments.
Most people struggle with understanding the real cost of 0% transfer deals, according to msn.com. We tend to focus on the zero interest aspect of the card, neglecting to consider what the interest rate will be after the zero interest period, and the balance transfer fee.
Debt and Motivation
Paying down credit card debt takes planning, motivation and commitment. List your monthly income and expenses, including incidental spending along with fixed costs. Look for expenses to cut, for example can you go on a cheaper phone plan, or cut back on eating out? Consider whether you can take a part-time job on a temporary basis. Create a budget allocating as much as possible to your monthly debt payment, and stick to it.
Finding the focus over time to pay down debt is a tall order, but it is possible. Your best move to get started today is to stop using credit cards for new purchases, unless you budget to pay off any new purchases every month.