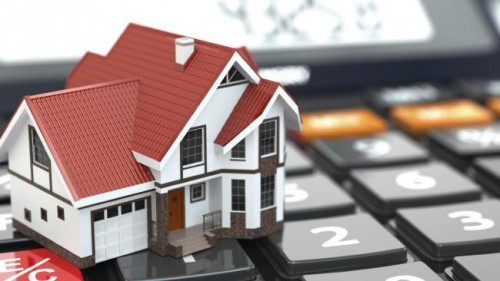 Reverse mortgages are everywhere these days.  You have seen the commercials, espousing how these mortgages can actually freeze your monthly payments.  This way you can use the funds for other endeavors.  But what is a reverse mortgage?  How do they work?  Importantly, is a reverse mortgage the right choice for me?  As you can see, this is not a decision to be taken lightly and before you get a reverse mortgage you should review this brief introduction.
What is a Reverse Mortgage?
A reverse mortgage is a home equity loan with a twist.  You don't have to make monthly payments on the principal or the interest.  Instead, you only pay the taxes, utilities, and insurance on your home.  The loan itself is repaid once you sell the house or move to another location.  However, there is a catch.  To qualify for a reverse mortgage, the borrowers must be over the age of 62.
Reverse mortgages have been around since the 1960's but have become more commonplace in recent years.  Part of the reason for the surge in popularity is the number of cash-strapped retirees looking for another option to help finance their retirement.
As such, financial planners have begun to embrace this option to help seniors not only reduce their monthly expenses but also give themselves a certain level of financial certainty.  This is especially true for the legions of Baby Boomers who have had to weather multiple financial crises over the past 20-years.
How Does a Reverse Mortgage Work?
A reverse mortgage is a loan.  As such, the principal does accrue interest over time.  However, a reverse mortgage is not repaid like a traditional loan.  The reverse in reverse mortgages means that you only repay the mortgage once you sell or no longer live in your primary residence.
If you are new to reverse mortgages, start here.  This website will give you more information on how they are structured and what questions to ask when apply for a reverse mortgage.  This includes looking at the closing costs, mortgage insurance, and other requirements.
Is a Reverse Mortgage the Right Choice for Me?
While this question is easier to ask than to answer, let's try to take a look at some of details to figure out if a reverse mortgage is right for you.  One of the key points to take into consideration include how much equity you have built up in home.  Also, you need to take your age into consideration.  If you are 62 and you expect to live to be 90, then you need to consider the impact of 30-year's accrued interest.  In fact, this issue is a consideration of borrowers and lenders alike.
Furthermore, you need to figure out if your children want your home.  While paying off a reverse mortgage at the time of distributing your estate is no different than paying off a traditional mortgage.  It could create issues if your heirs are not in a position to keep your home in the family.
That being said, the option has quickly become popular for those looking to freeze their mortgage payments.  However, this is not the only reason why borrowers have turned to reverse mortgages.  In some cases, getting a reverse mortgage may be a less expensive option compared to other forms of finance.
Even though some of the rule governing reverse mortgages have tightened in recent years.  The income requirements are more conducive to borrowers living on a limited budget as you only need to prove that you can pay the property taxes, utilities, and insurance.  This is a much lower rate than a traditional mortgage, which also requires proof that you can pay the principal and interest as well.
Choosing a reverse mortgage depends on the specifics of your situation.  For some, it is the right choice because they have no other choice.  Whilst others choose a reverse mortgage as a means to bolster their savings, or even to pay for an unexpected expense.
In the end, the best course of action is to learn as much as you can about reverse mortgages by talking to your adviser.  In this way, you can get a better understanding of the pros and cons of a reverse mortgage and what getting one would mean to your situation.