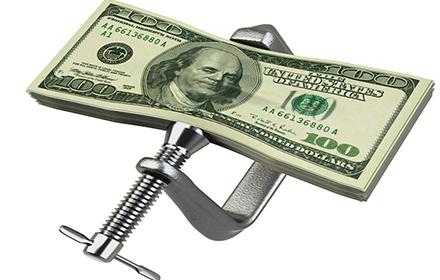 Having heard the term 'debt consolidation' regularly via the press and media then surely it must be a sure-fire and legitimate way to get out of debt. After all, all of those television and Internet advertisements can't be wrong, can they?
However, consolidating your debts isn't always the best answer for everyone. It's an added strain on our financial lives struggling to repay credit cards and loans when our budget is already at its limit. In many cases consolidating our loans can make life even more difficult and create more problems than it solves. There are many different options to handle the varying levels of financial struggle and debt problems today, so it's important that you do your research, and understand the pros and cons of each of your options before choosing the best one for you.
If you're struggling to meet your current financial commitments to the point where you're considering a Debt Consolidation loan then it can often be a good idea to seek the advice of a debt specialist or financial advisor. They will show you all options available to your situation and suggest the best ways in repaying, reducing, or discarding your debt.
What is debt consolidation?
Simply put, debt consolidation is the process of taking out a single loan to repay all of your existing unsecured debts.
This means that you will only have one loan repayment to pay each month instead of several and by choosing more preferable terms and conditions associated to that single loan you should be in a position to make meeting your repayments easier than the costs you had to meet before.
The advantages and disadvantages to consolidating debt
High interest rates
If you are already struggling to repay debt then it's likely that your credit report will show this. It will outline all existing credit arrangements, how much credit you have taken out and how you are utilising the credit available to you. It will also show any missed payments or failures to meet the terms of your credit plans and loans. For those struggling with debt these factors will produce a low credit score. A low credit score suggests a high risk to new lenders who in turn are likely to offer higher rates of interest than those of current lenders or loans. To create lower monthly repayments from higher interest loans you will have to borrow over a much longer term and which means you will then pay back a larger sum in total.
Loan fees
Any fees involved with your new loan will be added to the loan amount. This will increase the total loan amount and possibly the length of your new loan term. You should consider all related costs of a loan, and not just the interest rate and repayment term.
Debt consolidation loan types
Secured or unsecured loans?
A secured loan is taken out against the value of your property. If you fail to pay the loan back then your lender is entitled to sell your home to cover the debt and associated costs.
Even though you are much more likely to receive better interest rates a secured loan is a high-risk option where you are likely to lose your home if you fail to keep up with your repayments.
An unsecured or personal loan is a greater risk to the lender so will come with higher interest rates. This is a safer option for the borrower as lenders will not be able to repossess your home if you fail to meet the terms and conditions of your contract.
Debt consolidation considerations
Amassing all of your current debts into one single loan makes for more straightforward budgeting but only if the repayment terms are easier met over the full term of the loan.
If the repayments are larger than the total of your current loans then it's likely you'll fall into trouble even faster. If you cannot afford to make the new payment each month then debt consolidation isn't the correct plan for you.
If the new terms do make repayment more comfortable then you must make sure you use the full amount of the consolidation loan to repay all of your existing debts off in full. You should also consider removing any opportunity to amass any additional debt. Cut up and cancel all existing credit and store cards or debt options that might tempt you to borrow again. Any additional borrowing on top of your debt consolidation loan is just adding to the problem you faced in the first place.
Other debt solutions
Debt management plans (DMP)
A debt management plan is usually arranged through a finance professional or with a company that specialises in debt management. By considering all aspects of your income and outgoings they will work out a detailed monthly forecast of your finances. Using this information they will mediate with your creditors on your behalf and try to arrange easier to manage terms that would operate within your budget. They will also request any interest and fees associated with the debts to be stopped. This service will often carry a fee to cover the work involved.
Individual voluntary arrangement (IVA)
An IVA is a process where a specialist insolvency practitioner will help you through a legal process of managing unsecured debts of over £15,000 over a fixed term of 5 years.
They will assess all incomes and outgoings to estimate from your monthly budget what amount you can realistically afford to pay. You may be requested to pay a lump sum towards the debt from any assets you may hold. There is also an associate fee in applying for an IVA that will be included in the total amount.
The creditors accountable for 75% of your total debt must agree to the process before it can proceed and once started they must agree to take no further legal action against you to retrieve what they are owed.
Debt relief order (DRO)
A DRO applies to people with debts of less than £15,000 and who have less than £50 left over each month after paying for what are considered necessary living costs.
An intermediary applies to the official receiver to have the total debt written off after one year. This debt is not available to anyone who owns their home or has assets of over £300 excluding 1 car of less than £1,000 in value. During the 12-month period you must adhere to all the terms and conditions of your contract. During that time your debtors are not allowed to pursue repayment, add interest nor add any charges to your debt.
Bankruptcy
Bankruptcy is the legal procedure for those who cannot afford to repay their debts. Your unsecured debt must add up to more than your total assets including all properties and vehicles. There is a combined payable fee involved of £700 and you may be requested to make payments towards the debt for up to 3 years. You may also be required to give up your assets to pay towards the debt.