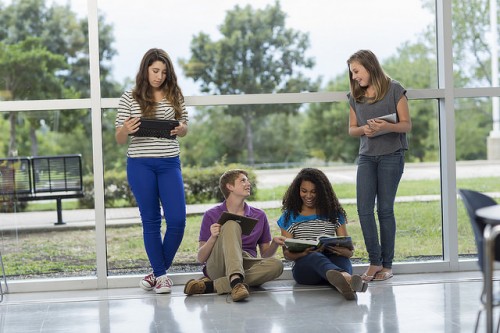 Getting a degree, whether it be your first undergraduate degree or a master's degree in order to further your education, can be seriously expensive. And, although in most cases the income that you will receive as a result of gaining a degree can be enough to cover the cost, it can still be difficult for people on a budget to gain the education that they want without having to do some budgeting and cost-cutting. Whether you're on a budget due to your income or simply want to save money and study as cheaply as possible, here are some of the best options for studying without breaking the bank.
Online Education
Online education has become more and more popular with students of all levels and ages in recent years. With lower tuition fees, online education is often the best choice for those studying on a budget as there is less to pay out initially to cover the cost of the course. Along with that, there's the option to study from home, meaning that there's no need to pay to relocate to be closer to the campus of your chosen university. You can choose from online MBA programs such as an online MBA degree or AACSB online MBA or explore a range of other subjects such as healthcare degrees.
Part-Time Study
For those looking to study on a budget who are also working full-time, opting to study part-time can lessen the cost of education as the student will be able to continue working with better options for fitting their study around their career. Part-time study is a firm favorite amongst students who are returning to education as an adult to further or change their career and need to continue working full time in order to cover their cost of living. Although a part time degree may take longer to complete, it can definitely be the best choice for those who don't want their education to cause too much disruption to their working life. If you are choosing to do a part-time degree in order to further your career with your current employer, your employer may also be able to help pay toward some of the cost.
Financial Aid
For students who are looking to gain a degree whilst on a budget, there are a number of financial aid options which you can apply for. Whether you are currently on a low income, have no savings to pay for your education or cannot get help from family, there are some generous grants, scholarships and other financial aid options which you can obtain to help pay towards the cost of your degree. If you are an adult returning to education or are a parent who is looking to study, there are also further options for you when it comes to getting help financially in order to get a degree.
Being on a budget doesn't mean that you can't further your education! By opting for financial aid or alternative methods of study, you can gain a degree without being out of pocket.