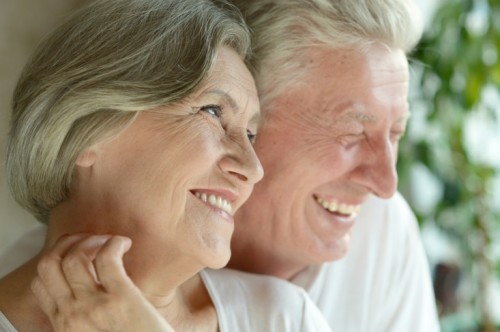 The number of claims for compensation relating to mis-sold pensions has almost doubled in the UK, over the past two years. As published by the FSCS (Financial Services Compensation Scheme), in 2018, the payouts for compensation reached a record high of over £40 million in 2018. 
This raises significant concern on the quality of advice provided by financial advisors to pension holders. Due to pensioners being ill-informed, thousands of pounds of honestly earned money have been lost. What's more, over the past three years, there's also been a spike in the transfer of pensions thanks to the new pensions freedoms. And because most consumers are confused about the options available, many are acting based on improper advice. Mis-selling has been identified with regulated and unregulated financial advisors, but also with companies, which promote risky and illiquid investments. Read on to find out how to avoid becoming the victim of pension mis-sale or help you claim compensation for mis-sold pensions.
What Is a Mis-Sold Pension?
Pension mis-selling may be the second biggest financial scandal in the UK's financial services sector. Government bodies have witnessed a significant spike in compensation claims related to people's pensions. Banks and IFAs have suffered increased fines for mis-sold pensions.
Potential victims of mis-sold pensions should check if they may reclaim their investments or receive compensation. The UK has already established a £120 million fund for compensation to people who've lost out.
According to the FCA (Financial Conduct Authority), 1 in 8 pensioners considers they've been victim to mis-sold pension and urge people to submit a complaint immediately. The maximum cap established by the FSCS is £50,000 per valid complaint. But it's expected to increase by 75% as the complaints are also expected to rise. For private pensions, the average compensation payout is about £25,000. If your claim exceeds £50,000, you can submit the claim to the Financial Ombudsman. They can increase the cap to around £150,000.
Are You Due Compensation?
Mis-sold pensions claims cover several bases. If you fit into one of the categories, you're eligible for compensation of up to £150,000. If you've received improper and misleading advice on a pension product or investment, you can claim compensation. If the financial advisor hasn't explained the risks related to the investment or you didn't receive the right information and the investment ended up being wrong for you, you can claim compensation. Also, if you've invested in high-risk schemes, without having all the information clearly explained to you, you're eligible for compensation for mis-sold pensions.
What to Do
The easiest way to submit a claim for compensation for mis-sold pensions is to contact a specialist firm. You can also submit a claim yourself with the FSCS or the financial organization which sold the financial product to you. If you submit a claim to the Financial Ombudsman, make sure you submit it within 6 years from when the product was sold to you, or 3 years from when you acknowledged you've been mis-sold. A mis-sold pension expert can quickly determine if you've been mis-sold a pension. Most often, solicitors work on a win-only basis fee. The firm's team will gather all the necessary evidence in case you're eligible and carry out the procedures with the financial institution or government bodies involved.
Conclusion
In the UK, compensations for mis-sold pensions have sky-rocketed. Hundreds of thousands of people have been victims of misleading financial advice and risky investments. If you've been mis-sold a pension, contact an expert firm. In case you're eligible for compensation, the firm's experts will collect the evidence to prove your claim. Some savers have lost even more than their pensions, as they've invested in companies who've disappeared together with their savings. Around £120 million of retirement savings have been lost, because of the rise of fraudulent activities known as pension liberation scams.