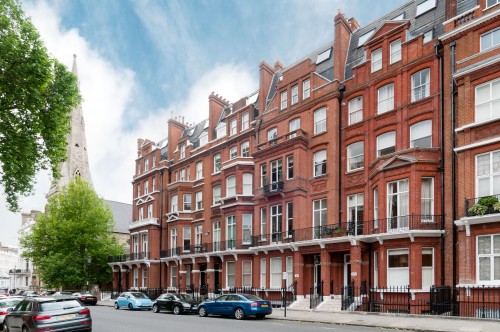 A home warranty is a term that refers to all the repairs and replacement of the products that show some problem within a specific time. It's a highly misunderstood term because the consumers think that complete repair and replacement will be done if the product gets some damage in a certain amount. People expect the company to provide all monetary compensation. There's a limitation to the contract that's signed between the parties. The contract differs from product to product, and everybody should form a realistic expectation from it.
Benefits of warranty
Warranties provide comfort for the consumers. Various products of the household have a warranty that gives the consumers enormous benefits. Since 1970's, companies have been offering warranties; with limitations of course. When a new house has been bought, a person gets a warranty for the items he buys. Thus, it helps with the repair and replacement of products.
In case of an old house, the person has to get the warranty from the previous owner. Various products such as air conditioners, fans, kitchen items and machines come with warranties either for a specific time or lifetime depending upon the contract. In some cases, the consumer has to give some money to buy the warranty. It isn't a big amount though.
Although it is not insurance, it is similar to it because the person in paying an amount to protect oneself from paying heavy amounts in case of a huge loss. It protects the consumer from hefty losses regarding money. Thus it helps people to avail repair facilities for the machineries they have at their homes. The satisfaction of the customer depends upon the repairman too. If this is good enough, they will satisfy the customers regarding service provision. And he will repair them in a short duration of time.
Coverage
Most home warranty plans provide coverage that includes some appliances such as ovens, stoves, air conditioners, and fans. It differs from company to company. These plans are reviewed annually, and necessary changes are made. These changes enable the people to choose from warranty plans so that they can conveniently choose from the plans provided according to budget. If you want to renew a plan, just read the clauses carefully because you can only decide according to them whether you need a certain plan or not.
Rates
There are different rates for a certain home warranty policy including $150 to 350 annually, and if one requires enhanced coverage, they can take additional plan for $100. The plans include a vast variety of things. The workforce, materials, and damaged parts all are covered under the policies.  Even in case of the best home warranty companies, the consumer has to pay a certain amount of money to get the services. Thus the unrealistic expectations of people make even the home warranty reviews of various companies bad. Therefore the expectation has to be realistic and good enough as far as the policy is concerned.