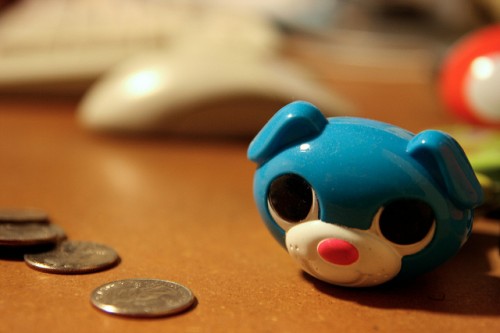 Who doesn't love a party?  Maybe those who have to foot the bill?  Yet, you don't have to break the bank when inviting people over to spank the planks.  Being an unwise host will quickly accrue debt, but a bit of investment in frugal planning can get the party started and keep dollars in your pocket.
BYOB
It's a clever marketing ploy for restaurants that works for parties too.  Request party goers bring their own beverages, which usually means bringing more than enough for each individual.  It rids you of the burden to ensure you can offer what people like and needing to invest a lot of money in alcoholic beverages.
Ditch the H'ordeuvres
People are happy enough to be at a party where they can mingle, drink booze, and eat food.  You don't have to satiate goers' potential appetites for several courses.  Rather than a bunch of courses, invest in dips, chips, and out-of-the-box snacks.  Most won't notice the omission of h'ordeuvres.
Dollar Dishware
Again, people having a good time and feeling happy is more important than the decor or how the food is served.  Get your decorations and dishware from the dollar store rather than spend a lot to make the party look like a party.  As long as you have people, music, and laughs, it's "officially" a party.
Disinvite the DJ
Traditionally, bands or DJs fulfilled the requirement for joyous tunes, but in the modern era, Pandora is more than sufficient for creating a playlist.  You can change the mood by switching to a different category within seconds.  If one of the party goers happens to play the acoustic guitar, all the better; invite them to bring their instrument along.
Start Late
It's almost counter to sentiments attached to most planning guides, but there's value in waiting until the last minute.  It ensures you'll have the basics covered without leaving more time to overthink it, as in purchasing extras that go unnoticed and break the bank.  If there's reason to celebrate, such as a graduation, birthday, or wedding, that's more than enough reason for people to have a good time.
Email Invites
Aside from postage, it can cost a lot to order invitations, not to mention the time it takes to fill-out the cards and envelopes.  Consider emailing all of your intended invites or create a web page that allows them to comment on whether they will be attending or not.  If you're planning something more formal, like a wedding, and feel like emailing is too informal, take advantage of online wedding card templates.
Enlist Friends
Do you have a friend who is a freelance photographer or one that is handy with a video camera?  You don't need to hire a professional; ask a friend to do you a favor.  The same sentiment applies to cooking, bartending, playing music, and other services you need to make the party a success.  Perhaps you can repay them with a favor, like cleaning their house rather than paying them.
Use Local Parks
If you're on a budget, renting a space to hold an event may quickly leave you with little else to spend.  Since renting a party spot will likely be the largest expense, do away with it by hosting the event at a local park, which is free.  Many parks have other facilities too, such as grills and firepits.
Use a Card that Pays Back
Use a credit card that pays back in rewards.  For example, if family members are coming in town, book flights on the card and have them pay you in cash.  Depending on how many are coming, you could probably fly one or more people in for free after accumulating the associated rewards.
Good times don't have to cost you.  Everyone loves a party but nobody likes a large bill.  Take advantage of ways to save the next time you're planning a shindig.
Jerry Leung is the chief designer and founder of 983invitation.com. He is interested in graphic and invitation design. He also has an interest in the cultural and architectural features of weddings.