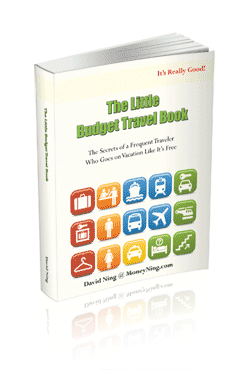 I just want to thank everyone for participating in our book giveaway for "The Little Budget Travel Book" by David Ning.  It was great to have all the interactions with everyone on the BudgetPulse Facebook Fan Page hearing all the amazing places everyone would like to visit.  I have been fortunate to travel a lot and now after hearing your suggestions, have a whole new list of places I would like to travel to.
Wendy S. Dunst was selected as the winner of the book giveaway and I have contacted her about her prize.
I hope everyone enjoyed this contest and I want to let you know that there will be more book giveaways on the blog as well as Twitter and Facebook page in the future.  We would like the Facebook page to be an outlet where we can have fun interactions with one another as well as learn from each other about budgeting tips.  Feel free to let me know of any suggestions you may have on how we could build and improve the page for you.
More contests to come, so stay tuned.