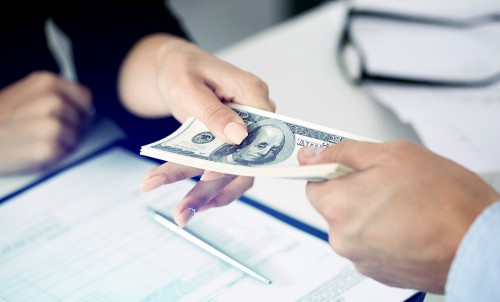 There are many occasions in life when people find themselves in need of some extra cash. Whether it's a small amount to cover unexpected purchases or medical bills, or a much larger amount for something like a new home or car, loans can help people from all walks of life overcome an array of challenges. But before taking out any loans, it's vital to understand the different loan types and how they compare.
Secured Loan
A secured loan, also sometimes known as a homeowner loan, is one in which your debt is tied to your property. Therefore, this kind of loan is only available to people who already own their own homes. In general, secured loans are available for much larger amounts than unsecured loans, and they're often easier to get approved for, since you are able to use your property as a form of collateral. Friendly Finance can help to match you with a trusted lender of secured loans.
Advantages of secured loans include the fact that these loans are available for very high amounts, so can be used to cover almost any kind of purchase imaginable. They're also available more easily to those with poor credit ratings, and they often have longer terms, giving you more time to pay them back. Plus, they usually come with fixed monthly payments, so it's easier to keep track of your repayment plan.
Unsecured Personal Loan
An unsecured personal loan, meanwhile, is one in which you don't offer any kind of 'security' for the bank or lender. Unlike secured loans, unsecured loans are available to people who don't own their own properties, so they're generally considered to be more accessible. However, these kinds of loans can come with higher fees and interest rates, especially for those with low credit ratings.
One of the big advantages of an unsecured loan is that most of the best lenders offer a range of flexible repayment plans. You have more of a say regarding the term and repayment size of your loan. Not only that, but some of the top lenders will even let you have the first couple of months without needing to make any immediate repayments.
Short Term Loan
A short term loan, as the name implies, is one that is designed to be paid back quite quickly. These loans don't run for years and years. Instead, they're designed for people in need of cash quickly, usually to cover some kind of unforeseen expense. The terms for short term loans tend to be less than a year, and many people take them out for things like vehicle repairs, medical bills, or holidays.
One big advantage of a short term loan is that they're very accessible and the approval process usually goes very quickly. Plus, it's relatively easy to get approved, even with a weak credit history, as these kinds of loans are usually for smaller amounts than secured or unsecured personal loans. Still, some short term loans can come with quite high fees and interest rates, so it's vital to find a quality lender. Search for a lender with Friendly Finance to take advantage of a free loan matching service you can trust.