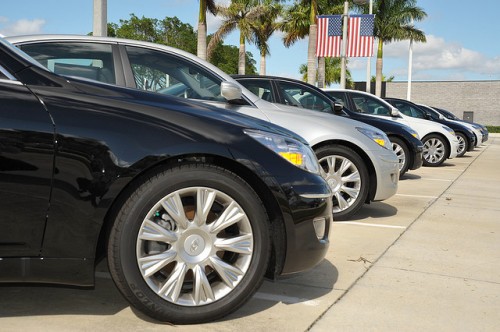 Therefore, you have decided that cute Porsche is the car you want in your garage. You sit back and relax after months of tortuous hours on comparison platforms. However, is your job really done? Unless you are really into good money to pay in cash, you still have a long way to go in getting the best car financing deal.
Truth be said, paying in cash is a preserve of the wolves on Wall Street; not the movie but the actual guys with money to buy yachts and islands. You might have saved a lot but depleting everything in one fell swoop will leave your family susceptible in case of emergencies.
This is why you need to start thinking about car financing immediately you identify the vehicle of your dreams. You need to appreciate that in a market that is car-driven, there are many pertinent issues regarding auto financing including variety, pros and cons of each option.
Choosing Your Car Loan
You need to ask yourself some questions before opting for any car loan package. For instance:
— Your current financial situation: Consider your other financial obligations including other loans, mortgage, educational needs and other payments that you have to meet. This will help you buy a loan that you can manage. Your credit score comes in handy and you must check the credit report before even visiting a lender.
— Type and age of your car: This highly determines the financing rates you get. While buying a new Mercedes S class is the dream of every car owner, you need to consider a car that you can actually buy and maintain without ending up in financial ruin.
— Future financial obligations: Is your kid joining college in the next 5 years? If so, you have to buy car finance with this in mind lest you find yourself selling the car to offset bills some years down the line. You should consider the number of years within which you are comfortable repaying.
As you can rightly observe buying new or certified pre-owned cars is just a single step in actually driving off in the driver's seat. It calls for a lot of thought and professional advice. Remember that different customers get varying terms based on their credit score.
Types of Car Financing Options
The most popular car loan packages include:-
— Hire purchase/ dealership financing: It is an easy to arrange financing option where you pay an initial deposit around 10% of the car and the remainder with interest in monthly installments. You will only own the car fully after the final payment or the end of the contract.
— Direct lending: Banks offer competitive rates for you to buy a dream car. Your credit score determines the rates. Other benefits come with these loans such as free life insurance. Your monthly interests can see organization to fit your income meaning there is less hassle in payment.
— Personal contract loan: If you want a new car a few years down the line, you can arrange with a dealership for this package. You will pay a deposit and pay monthly installments as you go along. At the end of the contract, you can pay the deferred amount and keep the car, sell the car and pay the deferred amount or hand back the car as the dealer had guaranteed the car would be worth the deferred amount.
Author Bio
Tim Bennet is a car enthusiast who writes about trending issues in the industry. Having worked in the industry for over 20 years, he has become a resource for shoppers looking for certified pre-owned cars.