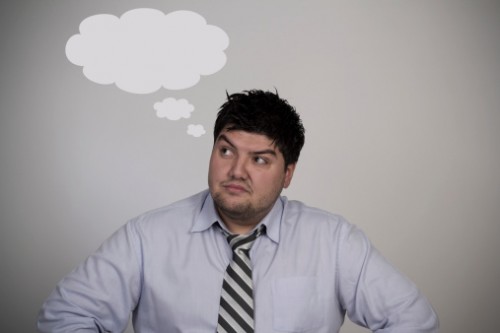 The latest job statistics whether they are good or bad bear no relation to your own personal situation, until you hear the dreaded words "you are fired".
Perhaps your employer might not put it so bluntly but the end result is the same, you have lost your job and you have to make some urgent changes and decisions in light of your sudden loss of regular income.
Take the help being offered
Feelings of anger and resentment towards your employer who has just dispensed with your services is perfectly understandable but it is almost always better not to burn bridges and also take any help being offered.
You will need a reference from your employer and even if you have lost your job with them, it sometimes works out in the case of redundancies that they subsequently need to hire some people back on a part-time or short-term contract basis.
Leaving on good terms is a good strategy all round so put those feelings of animosity aside and it might pay dividends in a number of ways, including other firms in the same industry wanting to hire you.
A number of employers also offer a range of services such as workshops and retraining programs as part of their exit package. It also makes sense to consider what is being offered rather than refuse the offer as a result of your feelings towards your ex-employer.
Manage your finances
One of the most damaging aspects of losing your job is the fact that your regular source of income has been dramatically reduced, so you need to take stock as quickly as possible and develop a strategy to manage your money while you look for work.
Make a list of all of your monthly outgoings and see where you might be able to make some cuts and changes if you don't have enough income to cover all your bills.
There are numerous ways to make some savings and if you want to keep your phone services going for example, there are providers who are a Lifeline assistance provider, which means that you can get a cellphone without a monthly contract.
Moving on
Your main priority is to find another job but a common misconception amongst recently unemployed job hunters is that they have to wait for the right opening so that it doesn't damage their chances of being offered a similar position to the one they had before.
It is better to take the view that the next job you might take may well turn out to be a transitional one, but there are still plenty of valid reasons why you should embrace this opportunity to get back into employment.
The reality is that every new experience can be a valuable one and even if you are offered something part-time or freelance, it is better to get some cash flowing inwards and it will help you to move on too.
There are numerous examples of people who taken a different direction in their career which may been forced through redundancy or unemployment, but has then turned out to be an opportunity which has made them more happy and secure than they were in the past working life.
Get online
It may have been some while since you have had to actively look for a new job and therefore if you don't already know it, your online persona now plays a pivotal role in helping you get noticed and offered work.
A professional Facebook and Linkedin profile will say at least as much about you as your resume can, so work on getting your online presence right.
Remain positive
It is far too easy to be hard on yourself and feel down about the fact that you have lost your job, but it is overwhelmingly a better option to try and remain positive about the situation and even believe that something good will come from the situation.
A number of recruitment consultants who deal with these situations on a daily basis and are tasked with finding new opportunities for you, will almost certainly say that you have to retain a positive attitude if you are going to make the right impression in an interview.
Virtually every successful person has lost a job at some stage in their career so you are not alone and shouldn't lose your sense of optimism or have any feelings of shame or embarrassment about your situation.
Adopting and maintaining a positive mindset is just one coping strategy that is almost certainly going to help you get your career back on track, sooner than you think.
Michael McClendon helps run a local advice service and is always willing to share his insights and suggestions with an online audience. He writes for a number of relevant consumer websites on a regular basis.