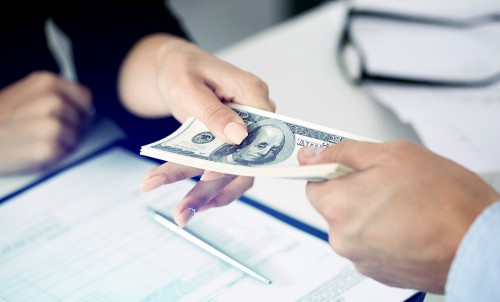 There are many types of personal loans that you can choose from. But which one is right for you? That always depends largely on your personal situation, including why you need a loan, how quickly you need the money, how soon you can pay it back, and other factors besides.
Here's a look at the various options available to help you choose the right kind of personal loan for your needs.
What Is a Personal Loan?
A personal loan is a loan that you repay in fixed installments. It is usually unsecured, meaning you don't have to use your home or something else as security, but not always.
They are often used for smaller expenses like vacations, home improvements, and unexpected expenses. They also often come with higher interest rates because they are riskier for the lender.
Your credit score will usually be checked, depending on the type of loan. This will be used to determine your interest rate as well as your income level. And you are usually free to spend the money how you wish with no restrictions.
Types of Personal Loans
Here are some of the main types of personal loans that you might want to consider depending on your situation.
Line of Credit
A line of credit is a type of personal loan that is approved ahead of time so that you can then draw on it when you need to up to a limit. In this sense, it is more like a credit card.
These are usually only provided if you have a good credit history, and they can be useful to dip into when you have an unexpected expense.
Bank Loan
Banks also provide personal loans. If you have an account with a bank, you may be able to get a good rate from them. Banks are always advertising loans, so it may be worth looking out for these to find out what they offer.
You can often get larger loans from a bank than from other sources. However, there may be more involved in taking out the loan, such as proof of income.
Payday Loan
These provide instant cash but often in smaller amounts than other types of personal loans. Your credit score will not usually be checked, so if you have a bad credit score, this can be an option.
However, the interest rate is usually high, and this is not considered a good form of long-term borrowing. You also normally repay the loan in one lump sum.
Typically these are used for unexpected events, small extras that you need, and things like fixing the car so you can get to work.
Credit Card Cash Advance
A cash advance is not exactly a personal loan, but it is one of the simplest ways to get access to money when you need it.
If you have a credit card, you will have a credit limit, and you can then draw cash out against this. The interest rates are high, and payments are not fixed. It is not the most affordable way to borrow money, but it is one of the most convenient.
Auto Loan
This is a loan that is used for buying a car. You can often get one from the dealership when you buy your car, but you may be able to find a better deal from another lender. Always look around and check out sites like Auto.Loan to see what you can find, and it can be a good option.
Secured Personal Loan
This type of loan is where you use something of value as collateral, such as your car, and it can be useful if you have a bad credit score or if you want to get a better rate of interest.
A pawn shop is also an option where you can get a secured personal loan. Here you provide an asset like an item of jewelry or a TV, and this becomes the security for the loan. If you don't repay the money, the shop can sell your property.
These loans often have high interest rates. However, if you don't pay back the loan, your credit score is not affected but you will lose your property.
Look at All Your Options
Taking out a loan is something you should only do when you have carefully considered all of your options first. Failing to pay back any loan, even a small one, can lead to big problems, such as affecting your credit score.
Choosing the right type of loan is an important consideration. Some loans may be better for certain situations than others, so it's always worth taking your time and finding out what your options are.
So use the details above to help you choose the right option for your situation, whether that's paying for an unexpected expense or buying a car.
Jayden Curtis is a personal finance consultant who shares his professional insights and financial tips online at personal finance blogs.