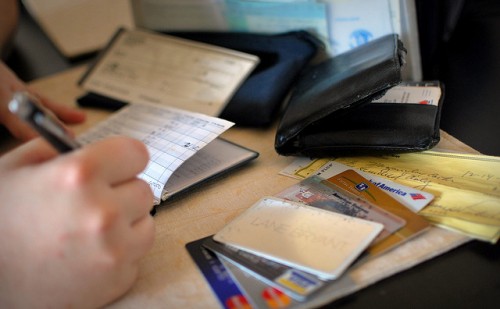 If you are retired or on a low fixed income, things can be tight. With the cost of living rising, it's hard to make ends meet if you're on a fixed income. It's difficult to constantly juggle your finances just to meet everyday living costs. Whether you are living on social security, a pension or just on a low income, there are ways to stretch your dollars without sacrificing your lifestyle dramatically.
Below is a cost savings list provided by LILA, a personal finance site which provides great tips for low income earners on how to get the most out of their money.
Create a budget (or review)-One of the best ways to ensure that your income lasts, is to create and consistently review a budget. Regardless or your income, it is always important to try and eliminate any unnecessary spending. When you know exactly how much money you have to live off of each month; controlling spending and establishing an emergency savings is crucial in staying out of debt. A budget is the perfect tool to help you stay on top of your money.
Medical Assistance-As you get older medical expenses can add up quickly. If you are living on a low income, you may qualify for help with medical bills, medications and other health needs. Most developed countries have a Medicare system that provides some sort of free or subsidized medical assistance including free treatment at local hospitals, subsidized treatment for specialists and some coverage for healthcare outside of the country. Additionally, access to free or low cost medication is widely available through rebates and different assistance programs.
Get a Seniors Card-Reserved for residents age 60 and over, this card lets you save money on transportation, dining, entertainment and other business. You need to submit an application for approval. There are both federal and state based programs, in certain circumstances there may be community funded programs as well.
Sell your car-If you find that you are driving less, you can save a lot of money by selling your vehicle. You'll have extra cash to spend from the sale and you won't have to worry about budgeting car insurance, maintenance or gas expenses. Take public transportation or carpool with neighbours when you need to go out and do things. Alternatively, down grade your vehicle if possible.
Move into a smaller home-Depending on your situation, moving to a cheaper location or into a smaller home can be advantageous and save you a lot of money. Instead of living in a big house, opt for an apartment, town home or condo. Often time's people will stay in a larger home for superficial reasons and this does nothing but eat away your income.
Spend less on gifts-If you have a large family, you could easily go broke buying birthday gifts, Christmas presents, going to weddings, etc. As many occasions are set dates, create a special savings account that is specific to gifts and try purchasing items throughout the year, taking advantage of different blow out sales. As an example, Christmas cards and decorations are very cheap after Christmas has passed. Take advantage of this and purchase these items for the next year.
Grants & Benefits– The government has a lot of financial assistance programs; make sure that you are taking advantage of all that may be applicable to you. This extra bit of help can provide you with the financial breathing room you need to ease the rising costs of living.
A combination of the above tips can really help create a financial buffer between your income and costs. As your financial situation can change at any time, make sure you are constantly reviewing your budget for areas of improvement and establishing an emergency fund for unexpected financial situations.
What are some of the things you do to stretch your dollars?