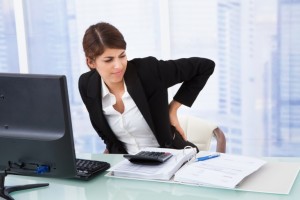 Although your business may be small, running it is no easy feat; operating any size business takes a whole lot of work, determination and proper management skills. As a small business owner, you are in charge of everything: finances; staff; and your business image all play an important role in its success.
In fact, image is perhaps one of the most important determiners of your small business's early success – it is important to manage how your customers see your brand and business from the point of view as a consumer.
#1: Tap into a Support Network
Small businesses are very common and, as a result, there is a huge support network out there where you can meet and talk with other like-minded small business owners and share in each other's wisdom and benefit from varied experiences. There are support networks available both offline within your local community or online at websites such as thesmallbusinesssupportnetwork.com where you can find a variety of useful resources and get the help you need with managing your business.
One thing which small business owners often fail to do is reach out for help – there is no shame in receiving a little assistance from time-to-time, the need for it is inevitable; a business can never run smoothly 100% of the time.
#2: Keep on Top of Finances
As a small business owner, you are liable for its finances so take time to understand all of your financial responsibilities. Your particular financial commitments will depend on the type of business and its circumstances but, in general, these are the common financial responsibilities –
Tax: you must pay tax, there is no way around it. The type and amount of tax you need to pay will depend on what sort of entity your business is – are you a sole trader, a corporation or something else?
Financial reporting: this is something which you will need to do if you have stakeholders or investors, they will want to see detailed reports of your finances as evidence of growth.
Daily finances: bookkeeping, recording transactions, paying wages and keeping on top of invoices are just a few of your day-to-day financial responsibilities which you need to keep in mind.
#3: Network & Sell Your Business
Although your business can grow to an extent off its own back, networking is always a good thing to practice and, if nothing else, it can help you establish contacts within your industry, which can be infinitely useful when it comes to sourcing suppliers and looking at expansion. Networking also helps potential business partners see that you are a serious player within your respective industry. Networking is super easy and if you are based in a major city, chances are that there are more networking events going on than you know of.
Networking events are easy to find, they are often posted on Facebook, internet message boards and LinkedIn.
Managing a small business is not easy and, arguably, is a lot harder than managing a larger one! As a small business owner, you are likely operating alone, without a huge safety net and without a huge deal of experience. By keeping on top of your finances, networking and reaching out for help when you need it, you can seriously improve your chances of success.