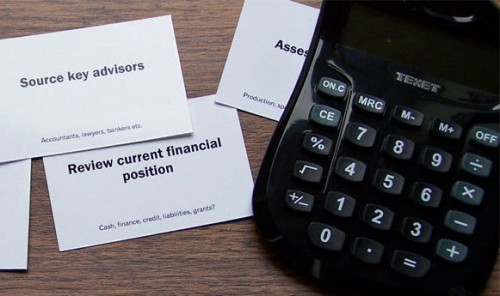 What are your options?
Now that you are in a considerable amount of debt, you need to figure out what your options are. Remember not to be a fatalist considering bankruptcy as your only option. Look around to see how else you can get out of the hole of debt you are in without doing too much damage to your credit score and financial future.
Make your choice
Among the many options for handling your debt are debt management and debt settlement. Both of them aim to reduce or eliminate your debt through lowering your payments, reducing your balances and having penalty charges removed. While they may look similar on the surface, how they go about reducing your debt is quite different. As a result, there are benefits and risks attached to either option, which I have outlined for you below.
Debt Management
Here you will get a program with a structured repayment plan that aims to help you clear you debt faster. The payment plan is developed following negotiations between the debt management company and your creditors to waive your penalty fees and lower your interest rates.
The advantage here is that your credit rating will improve courtesy of regular, timely payments made on your behalf by the company. Further, you won't have to pay individual payments to all your creditors; just one monthly payment to the company and they will handle the creditors for you.
The challenge with that is if you can't make the payments then this program won't work for you. Late payments, or defaulting, lead to expulsion from the program. So this may not be a good idea if you are in too much debt.
Debt settlement
This works for people with some serious debt on their hands. Your accounts need to be unpaid for about 3 or 4 months before you are considered for debt settlement. You will not be required to pay the total principle amount; only a settlement amount determined through negotiations between your creditors and the settlement company.
While you may have a dent in your credit score, it certainly won't be as bad as filing for bankruptcy and facing liquidation. However, you will still have to pay taxes on the debt that was forgiven and the company will charge you a lot for those services. Remember that the creditors are under no obligation to negotiate debt settlement with you, so if they refuse to settle, you could end up in bigger trouble than you were before.
It's up to you
While both options have their cons, you need to choose which one works best for your specific financial situation. Remember that these services are not offered for free so you will need to consider service costs when determining which way to go.
Credibility is also crucial when choosing the best company for you. There are a lot of scammers out there with a 'click here for debt relief' sign, so you need to make sure they are legitimate before going into business with them.
Author Bio
Macdonald McGraven is a personal finance advisor who has also investigated various debt relief companies in the past. He is a financial blogger too so you can click here for debt settlement information from him.