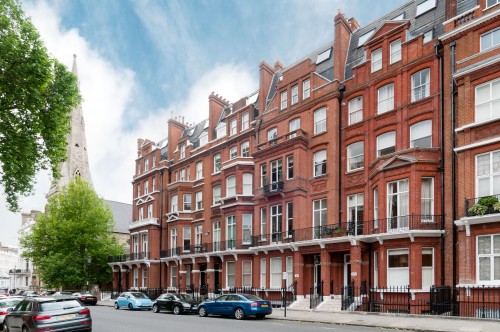 North West of England provides a robust property market for potential investors and buyers considering their next purchase location, serving a more economically secure contrast to the cities sitting in the South of the country.
Hometrack, a company who collate statistics from house price trends have analysed the latest house price index across 20 cities over the past month producing their June report. By monitoring performance and exploring the data, June's results have reported some minor trend changes in the increasingly evolving property market. One notable difference is the small increase in London's growth rate figures, suggesting the lag of the South may be embarking on a period of development and after several months of experiencing a decline the capital may have reached some stability.
However, remaining distinguished locations for investment are hotspots outpacing the rest of the country in north west region, therefore there is not a more perfect time for investors of buy to let to get involved in this world-renowned market.
Manchester exceeded average performance according to statistics, and came out on top for two major factors, surpassing all other cities recorded for house price growth rate at 7.4% whilst also boasting the smallest gap between the asking price and selling price in the country at 2.2%, which persists to shrink as Manchester is increasingly gathering momentum through the gain of a positive reputation and incessant popularity.
Ensuring secure increases in house price growth is one of the most important factors that buy to let investors consider when venturing into their next property opportunity. If rises in prices aren't evident, property provides little to no potential for capital appreciation, leaving assured yields as the sole source of rental income. On one hand rising house prices are known to denote negative connotations, and on the other, for buy to let investors price inflation equals property magic.
Manchester property is now costing on average £166,100 according to Hometrack, which highlights a dramatically reduced figure compared to the staggering prices prevalent in London at an average price of £494,800, providing an excellent starting point for first time buyers and buy to let investors. Acquiring properties at lower costs, compared to the capital, provides a more attractive prospect for buy to let financiers to cash in on their Manchester investments and expand their property portfolios.
But, how do we know the market in Manchester is going to remain a stable lucrative asset for potential investors? It hasn't gone unnoticed that the city is rapidly changing its skyline and regeneration initiatives have helped transform the city into a beating heart for investment due to the unparalleled potential for capital growth.
The property market continues to make strides in the UK's 'second city' of Manchester as it maintains its strength amongst the rising employment and low mortgage rates. The city is celebrated as a leading contender amongst UK property, and accomplished companies like RW Invest are encouraging buy to let investors to capitalise on the expanding city with thriving potential as the market conditions are underpinned by healthy, prosperous returns and affordable purchase prices.