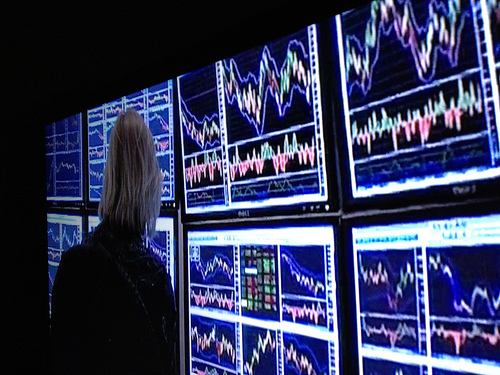 What do you think are the crucial factors determining your success in forex? You can go on thinking about the same- the quality of broker services availed by you, the quality of trading platform chosen by you, the type of indicators chosen by you (whether they are just able to follow the recent price movements or to predict the future movements or not) and of course, your own ability to control your emotions while you are trading. Add another factor to these and that's definitely your choice of the Markets Trading Hours. Read on to find out more in this regard.
What should you find out about the trading hours and why?
It is so important to realize that a trader needs to select the trading hours prudently. Though the forex market operates 24 hours a day – you just cannot go on to select the trading hours indiscriminately. Traders can best expect to earn profits when the market is volatile but not when it is calm. So which exactly is the best time to trade? We will explore in the course of this post.
By observing the market closely and on a continuous basis  it will not really be difficult for you to notice a repeated pattern which tells you when the market is the most volatile. Let us help you a bit with this.
A few details
Now, the US dollar is the most commonly traded currency and the UK is perhaps the busiest as far as the trading countries are concerned. So, it is prudent on your part to conduct trading during their business hours. Here are further details.
The forex trading session is largely divided as the Asian, London and New York trading sessions. The Asian trading session includes Australia and New Zealand. It opens at 6.00 pm EST and closes at 4.00 am EST. The London trading session opens at 3.00 am and closes at 12 p.m. EST and the New York trading session opens at 8 a.m. and closes at 5 p.m. EST.
So, which one of these trading sessions would you choose? It is extremely important on your end to ensure that you are actually acquainting yourself with these timings so that you can select something prudently.
Don't lose patience: Focus is key
At the onset, watching the market so closely for so many days (just in order to zero in on the right trading hour) might seem a cumbersome affair. However, the key is not to shift your focus. Treat it as part of your Forex education. Though it might not take a considerable degree of time to pick up the basics of Forex, it takes a lifetime for a trader to get a grip over the working of the currency market in its entirety.
So, do make sure you are not wasting any opportunity to learn. You might not have thought earlier that choosing the perfect time for trading is based on so many factors. However, now that you know it, you should act in accordance.