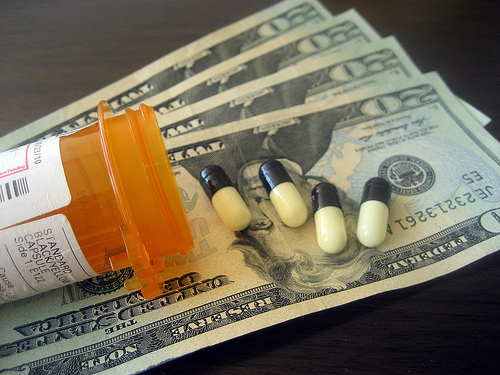 On its passage in 2010, the Affordable Care Act made it mandatory for all US citizens to have some form of medical insurance. For able-bodied individuals under age 65, it meant that they would need to have coverage through an insurance company January 1, 2014. For people over 65, younger people with disabilities, or people with end-stage renal disease, this means enrolling in a Medicare plan.
What is Medicare?
In a nutshell, Medicare is government-funded health insurance that we all pay for in our income taxes– when you look at your pay stub, it's the amount that's deducted for FICA. Most people are automatically enrolled at age 65, but some may need to manually enroll in the program. Original Medicare has two major parts:
Part A is the hospital part of the plan. It covers all hospital, nursing homes, hospice care, and home health care.
Part B is the medical part of the plan. It covers doctor visits (both wellness and sick care), outpatient procedures and medical supplies, such as diabetes supplies.
Other Medicare Options
Although Original Medicare is the most common option, you also have the option to choose Parts C and Parts D.
Medicare Part C
Also known as a Medicare Advantage Plan, this is an HMP or PPO plan administered by a private insurance company. This type of Medicare plan includes Parts A and B, of Original Medicare in one plan and you would pay a premium to the insurance company. Some Part C plans also provide prescription drug coverage, unlike original Medicare.
Medicare Part C plans are good options for people who want all of their coverage, including prescription drugs, on one plan.
Medicare Part D
Medicare Part D is a supplement plan that you can use with Original Medicare, or with a Medicare Advantage Plan. Part D provides prescription drug coverage through a private insurance company, and charges a separate premium.
Medicare Supplement (Medigap)
Medigap insurance is a supplement to Original Medicare that helps pay for services that aren't normally covered by Original Medicare. Although they provide some gap coverage, there are a lot of things Medigap does not cover, including: prescription drugs, long-term care, vision, dental, hearing aids, and private nursing. Medigap policies are sold by private insurance companies and have monthly premiums.
Medicare Premiums
Part A
Most people do not pay monthly premiums for original Medicare Part A because they (or their spouses) have already paid them in their income taxes. As long as you are over age of 65, or meet any other qualifying criteria, Part A should be premium free.
If, for some reason, you do need to pay for Part A, you could spend up to $426 each month on premiums.
Part B
Most people will pay a monthly premium for original Medicare Part B; however, a small number of people could qualify for premium-free coverage. The average cost for Part B is $104.90 per month, and the total deductible is $147.
Part C and Medigap
Premiums vary by insurance company.
Part D
Premiums are set by the insurance company, and they vary by income. The average premium for 2014 is $32.42 per month.
Medicare premiums can change each year. In the case of original Medicare and Medigap, the government should notify recipients prior to making changes. With Parts C and D, the private insurance companies should send notification. You can find premium and enrollment information at Medicare.gov. You can also find information at third party sites by searching for Medicare premiums by year: i.e.: medicare premiums 2014.
Even if you are a long way from age 65, it's never too soon to start making plans for the future. This includes starting a retirement savings plan, budgeting and planning for Medicare expenses, and writing a will. That way, when the time comes, you'll have everything in place.