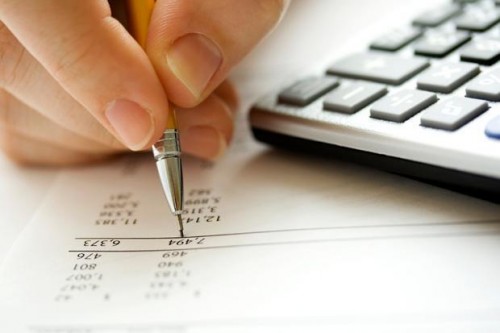 Micromanaging has become known as a bad thing, but it is actually very beneficial for running a business or home that runs smoothly. Micromanaging goes hand in hand with budgeting and organization. Micromanaging actually eliminates many problems before they have the chance to get bigger and unmanageable. When errors occur, it is necessary to use up important resources, such as time, and even more mistakes are made. It can even compromise the integrity and reputation of the company. Mistakes should be avoided at all costs and micromanaging helps to reduce the likelihood of mistakes happening.
In order for payroll to be effective and efficient, it is important to micromanage things at least to some extent. Payroll taxes can be much more consistent with the help of an external company and will also save you time. They will be diligent and micromanage the fine details so you will be able to focus on the other important aspects of running your business.
Micromanagement involves extreme management of personnel and with attention to even the finest of details. A person who is considered to be a micromanager will often overlook the work of others to ensure that a certain level of quality is met. They will often offer criticism in order to help improve the work of the person they are overseeing. The micromanager makes sure that the important deadlines are met and that no error is able to get past them and cause bigger issues to arise. For a micromanager, it can be hard to let go and to delegate jobs to others, perhaps because they are uncertain whether or not the job will get done the way that is satisfactory.
Micromanagement is a really great thing for business and even for the well-run home. Without it, it would be complete chaos, and it is very necessary to keep things in place and running as efficient as possible.
When running a company, it is very important to have a budget in place and to follow it closely. You don't want to have money that is spent that should not have been spent or unknown expenditures or even not be able to account for the money. Budgeting is a foundation that your business is built upon. It will keep things in check and will tell you whether or not you can afford that new equipment or whether or not you are able to expand. You need to know what your budget is and exactly what you have to work with or you could end up in the red. You also need to be organized, and in the event that you get audited by the IRS, you need to have everything accounted for.
Having a budget in place will also ensure that everyone is on the same wavelength and that there is no confusion as to what can and can't be spent. A well-organized budget also helps you to see any changes that need to be made ahead of time rather than at the last minute. You can see issues coming and have time to rectify them before it is too late. It also gives you an idea of whether or not you are meeting your goals and whether or not your budget is working.
You can have the best budget in the world, but if you don't adhere to it or keep it all organized, it will not do you any good. That is where micromanaging comes in. It will keep you on track and will make your entire business system work. Budgeting is a great thing to delegate to another business partner so that you can be free to focus more on other pressing tasks. Budgeting is a full-time job in itself and is a good area to hand off to a reputable company to take care of.
Micromanaging is not a bad thing, but it is actually a really good thing for your business and even for your personal life. It will keep you on track and will make sure that your budget is effective and concise. Without micromanagement, you can still run a successful company. If you want to be the very best that you can be and to use your time as efficiently as possible, you will want to utilize this handy tool.