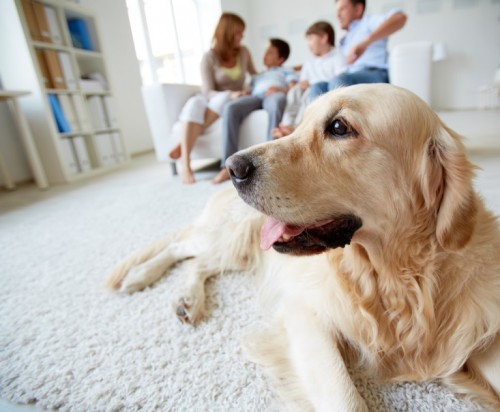 They say to avoid discussing religion and politics if you want to enjoy a happy marriage. You may be tempted to add finances to that list, but the truth is it is incredibly important to discuss your finances in your marriage.
Finances can often put a big strain on even the healthiest of relationships. So how can you prevent finances from creating a divide? Here are a few tips to ensure you don't let finances get in the way of a great marriage.
Have a Family Budget
One of the first things to do if you want to ensure that your finances do not become an issue in your relationship is to create an annual budget together.
A household budget is a fantastic way to plan your money for the year ahead. But the keyword that you have to remember here is "together." This is not something that you should do on your own, and instead it is something you both need to be involved in.
Start by listing all of the essential expenses that you have to pay each month, and then go on to list all of the extras that you want to spend money on to see if you can afford them. You will both have things that you want to buy that are important, and you may not realize the things that are important to your partner.
Having a clear idea of what you can afford can prevent arguments arising when one of you wants to buy something extra. If you both know the state of your finances in the first place, you are less likely to spend too much, which can lead to arguments.
Also remember to be flexible. Rather than making a budget and forgetting all about it, ensure that you check the budget regularly to make sure you are still on track, and make any changes as necessary.
Financial strain can put marriages to the test, and a budget can help to alleviate this. However, if you do end up finding that you are incompatible together, perhaps it's time to start looking for an experienced divorce attorney in Jackson, MS.
Agree on a Fair Distribution
One of the biggest problems can arise when one of you earns much more than the other one, or when only one of you is working. In this case, you will need to distribute the money fairly so that one of you does not end up having less than the other.
It is usually a good idea for the person earning the most to pay for the largest expenses, or to simply split expenses up in proportion to the wages that you earn. Make sure it is fair so you both end up with the same amount of money to spend on non-essential purchases each month.
Open a Joint Account
A joint account is a great way to keep track of your finances. Open one of these and then use this for the essential expenses that you have to pay. This way you can clearly keep track of them all with greater ease so you both know that you are on top of all the payments.
Keep Your Individual Accounts
You should not get rid of your individual accounts because it can be useful to have these too. You can then both get paid into the individual account, and then decide on an amount to take from that joint account each month.
Once the money is in these accounts, spend it how you wish. You don't want to be justifying everything you spend money on, and your spouse may not approve of some purchases, but this is why it is important to have your own money that you can spend on what you want.
Don't Get into Debt from the First Day
If you are getting married in the near future, be careful about spending too much on the wedding. Getting into debt from the first day of your marriage is a serious problem, so try to stick to what you can afford, and only take on enough debt that you know you can pay off in the near future. Look for some creative and budget-friendly ideas for wedding celebrations, and your big day can still be special without splashing out too much.
Don't Keep Financial Secrets from Each Other
If you are not married yet, but you will be soon, make sure your future spouse knows all about any financial difficulties you are having, your debts, how much you earn, and more. These are important because no one wants to find out after they are married about these things. It may not seem very romantic, but it is essential.
Don't Ignore Your Finances
Financial problems can get in the way of an otherwise happy relationship, but they don't have to. The best thing to do is be clear about your financial situation and your financial goals, and to keep a detailed budget that you check regularly. If you try to ignore financial issues, they will only get worse. So be open with your partner, and make finances a part of the conversation in your household.
Melissa Bird is a newlywed who works as a relationship therapist. She tries to help, and guide, her patients as well as online followers on how to create a happy, healthy relationship that can stand the test of time.