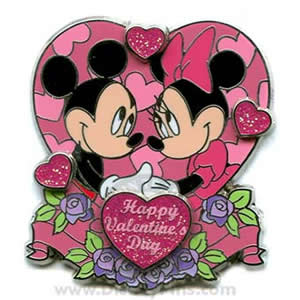 This is a guest post by Kristin over at http://twentiesmoneymag.com/blog/.
 I am sure we all know how Valentines Day festivities can get expensive. Retailers know that there are a ton of punch-drunk lovers out there who want to impress and woo their partners. But it all comes at a price. Figures, right? A year ago, we probably would not be searching for tips on how to make our honey happy on the cheap, but it is a sign of the times.
 Who cares though? It does not make you a terrible person if you are a little frugal and spend some quality time without spending a lot of money! Plus, it can be just as fun to plan as an extravagant Valentines Day.
 Mid-Week Romance
 Valentines Day falls on a Saturday this year, so you can plan to make the whole day special, or just shoot for a romantic evening.
 Here are some money saving suggestions: 
Rather than picking out an expensive frou frou restaurant, find out your partner's favorite diner and dessert and make it for them. Set up the candle lit diner before they show up, escort them in and serve them yourself! No matter how bad it comes out, it's still cute that you tried. You will save money by setting up a romantic diner for two at home and maybe even get a laugh.
If that is simply not an option and you are afraid of burning the house down, then Plan B: Reenact your first date or how you met. Chances are that it was special, but not extravagant… and if done right, it can create a lasting memory of its own. If you want to go the extra length, blindfold them to keep it a surprise.
 Planning a picnic can be incredibly romantic – even if it's cold and you have to stay inside the car! Pack a couple of sandwiches (preferably their favorite), a tasty desert wine, some chocolate dipped strawberries (which you can easily do on your own), and plenty of napkins. Surprise them for lunch or by picking them up in the afternoon and driving out to someplace to watch the sunset. Of course, a blindfold can do wonders here too. Just don't fog up the windows too much!
 "A" for Effort?
 What do you do about a gift? Sure, the no-brainer (and somewhat cliché) box-o-chocolate and dozen roses will work… but they're also expensive! And unless you are planning on popping the question, then it will be pretty easy to save money on a gift by starting from scratch – literally.
 Start off by making your own Valentines card. Yes, construction paper, glue, glitter and magic markers are expensive these days. And yes, it may also seem less expensive and a heck of a lot easier to buy a pre-fabricated "I Love You" card. But think about it: How much would you have spent on other things?
 Also, if you are good with words (or not) you can write a poem. It does not matter if it rhymes. It matters what it says. Trust me, both girls and guys will mush over it! And all it cost was time and the paper it was written on.
 Or if you are feeling really creative, try your hand at making a scrapbook in memory of your relationship. Or you can find a nice frame, choose your favorite picture of the both of you and resize it as a gift. Then write a note to go with it, explaining why you're happy to be with them.
 And guys, it's not all about what happens after diner. A popular purchase is lingerie, but it can be tricky (size, style, etc) and very expensive, so stick with something sentimental, like giving a pedicure. Pick out your favorite funky color and bring plenty of cotton balls. Even if it is not perfect, she'll love it. Plus, it's relaxing and fun, which is a great way to set the mood!
 Point being: Anything hand made will usually save you a ton and you will get an "A" for effort! You have until the 14th to think of something, so try to be thoughtful and cute. Cute always works.
 Speak From Experience
 Keep in mind that even though the boyfriend or husband is expected to spoil his woman, it can go either way. I know that guys don't like to admit it, but they like getting special treatment too. Just make sure that you don't tell their buddies if give them a pedicure!
 Personally, I will be employing a combination of all of the above. Last year, I spent a ton on my boyfriend for tickets to a Broadway show, diner at a nice Italian restaurant in Midtown and a gift. But you know what? The thing I remember most of all was the hand-made card that my boyfriend made (which I still have) and the song that he wrote and sung to me. Needless to say, he also bought me a box of tissues. It made me feel incredibly special and I loved it.
When you are thinking of what to do for your honey, remember that the point of the Valentines holiday is to show your partner how much you appreciate them and love them, not how much money you can spend on them. The phrase "It is what is inside that counts" is true and timeless. So set a budget, plan out your evening and enjoy.